Your home — and life — is about to get a whole lot smarter with help you'll now find only at Best Buy.
To show what's possible with voice technology, one of the hottest new trends in smart home, we're adding new Amazon Alexa and Google Home experiences to about 700 Best Buy stores nationwide. The new spaces begin arriving in stores next month and the rollout will be complete by the end of the year. You'll also find an enhanced online experience on BestBuy.com.
These enhanced experiences are unique to Best Buy and show all the ways you can use voice technology, with the help of specially trained Blue Shirts. Discover how you can use voice assistants — and the dozens of products that work with them — to turn on the lights, change the temperature on the thermostat, get a traffic update, find out how many teaspoons are in a tablespoon, and so much more just by talking.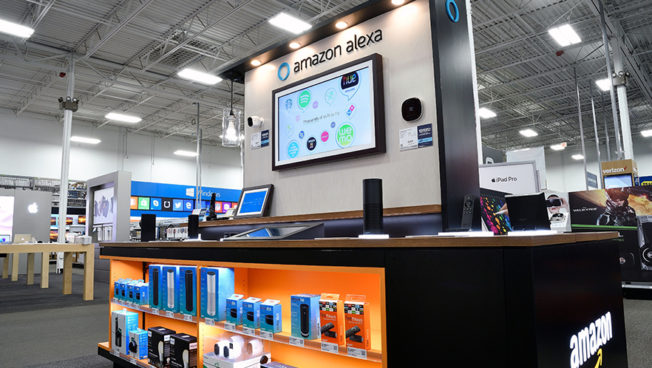 And Geek Squad Agents can help install and set it all up.
"Smart home, especially voice technology, can meaningfully change and improve the way we live our lives," said Amy College, senior vice president of merchandising at Best Buy. "In collaboration with Amazon and Google, these experiences will help people understand and use this groundbreaking technology to make their lives safer, easier and simply more fun."
Located near the smart home department, the new experiences feature the latest voice assistants like Amazon Echo Show (which is now available to customers) and Google Home, along with the ever-growing number of products that interact with them, like Nest thermostats, Philips Hue lighting, Insignia Smart Plug and more.
"Echo devices and Alexa have become a habitual part of customers' lives, and with the Alexa voice service, setting up and using smart home products with an Echo has never been easier," said Miriam Daniel, Director of Product, Amazon Echo Devices & Experiences. "We're excited to work with Best Buy on this because their stores are one of the best places for customers to see, hear, and understand how these delightful Alexa experiences come together."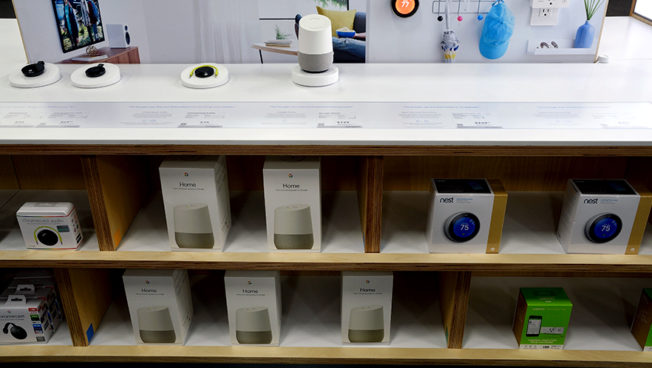 "Google Home brings the smarts of Google right to your house. It's powered by the Google Assistant and has the ability to distinguish your voice, giving you more personalized answers about your day, your commute and more," said Deirdre Findlay, Global Director, Hardware Marketing at Google. "Working with Best Buy, we created an experience that brings to life how Google Home answers your questions, controls your devices, and helps you get more done in your home."
Smart home is one of the fastest growing categories in tech, and helping customers get the most out of this exciting tech is part of our Best Buy 2020 strategy to improve lives through technology. The new Amazon Alexa and Google Home experiences are just the latest examples. We've also added automation and monitoring services, smart nursery products and kicked off our In-Home Advisor pilot. That's all in addition to offering thousands of the best smart home gadgets in stores and on BestBuy.com.
To learn more, visit BestBuy.com.