Earlier this year, we said we'd be expanding and launching new product categories that solve your needs. Today, we're excited to share some updates on a few different collections you will soon see in select Best Buy stores and on BestBuy.com.
Health and wellness
Technology's role in the health and wellness industry has grown quickly over the past few years, ranging from products that help monitor blood pressure to innovative skin care devices.
On that note, nearly 300 Best Buy stores (and BestBuy.com) have a new collection of the latest in skin care technology. This collection features top brands like Foreo, Vanity Planet, and PMD Beauty. It also now includes the latest from Therabody, which recently launched TheraFace PRO, a portable device that provides percussive therapy, microcurrent, LED and cleansing for your face.
These tech-focused products come with features like pulsating facial cleansing for deep cleaning, LED light therapy to help reduce wrinkles, and microdermabrasion to help improve skin texture — and that's just the start. These devices will only continue to add features, and we expect to add more to our collection in the months ahead.
Outdoor living
Last year we acquired premium outdoor furniture brand Yardbird as part of our work to create the best outdoor living environment for our customers. The collection of sustainable furniture joined our assortment of outdoor TV and audio products, and we have added new partnerships with top outdoor grilling and cooking brands like Traeger, Weber and Ooni.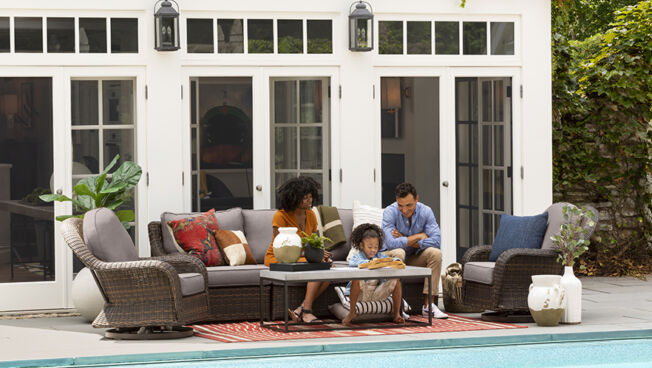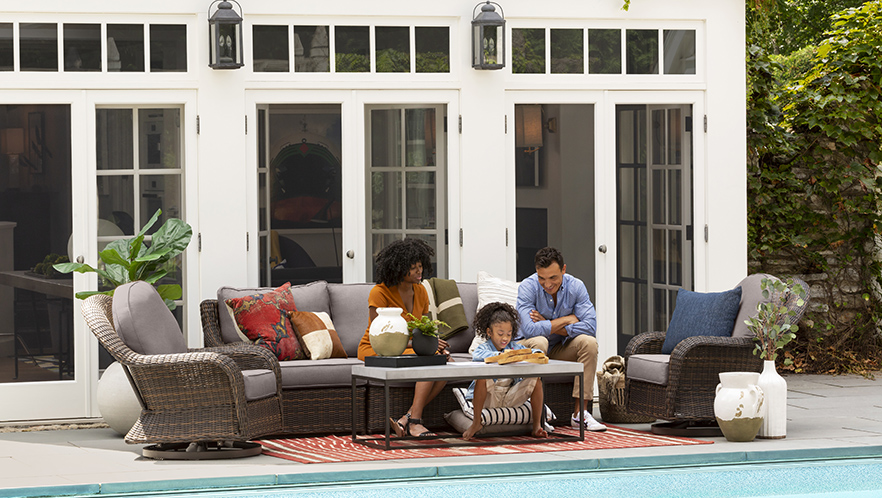 As the spring patio season is officially upon us, we're bringing you everything you need to level up your outdoor living game with heaters, fire pits, speakers, TVs, grills and, of course, furniture from Yardbird.
This month, we added new Yardbird displays to several of our Pacific Sales Kitchen & Home stores in southern California. Over the past year, Yardbird also opened new showrooms in Chicago and Washington DC, with more on the way. You can also shop Yardbird products on BestBuy.com and Yardbird.com. 
Most recently, Yardbird introduced its Ludlow collection, featuring all-weather, hand-woven wicker on oversized, rust-proof aluminum frames. The Ludlow collection lets you create a loveseat, sofa, or custom sectional based on which configuration best suits your space.
Electric transportation
Last year we announced how we're helping commuters get from place to place more sustainably with a new lineup of the best electric bikes, scooters and mopeds. We currently have more than 750 e-transportation products and accessories available on BestBuy.com. Over the next 18 months, we'll be bringing a selection of these products to nearly every Best Buy store. We're also rolling out charging devices in several stores.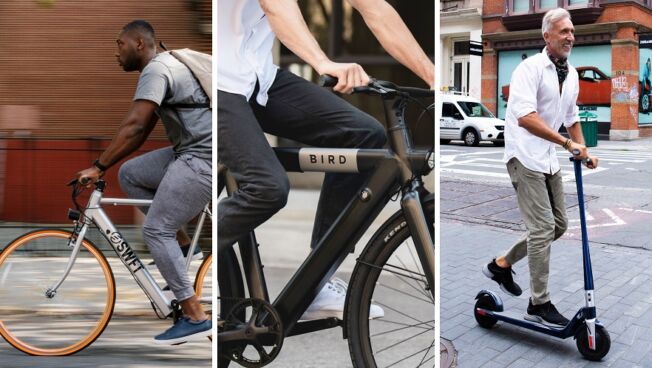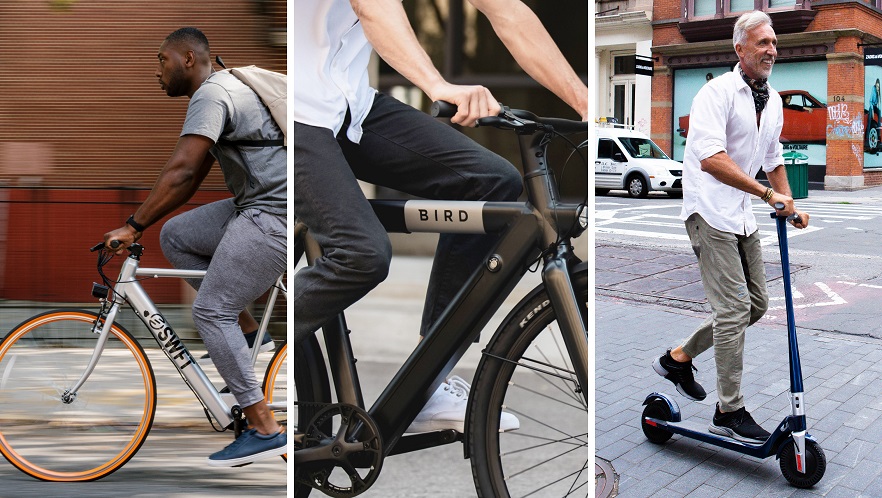 And while Geek Squad can already help you safely assemble your new e-bike, (this service is free for Best Buy Totaltech members), we're beginning a pilot to test service and repair for e-transportation products in some of our stores.
Looking to learn more about these new categories? Head to BestBuy.com to learn about our complete collections.