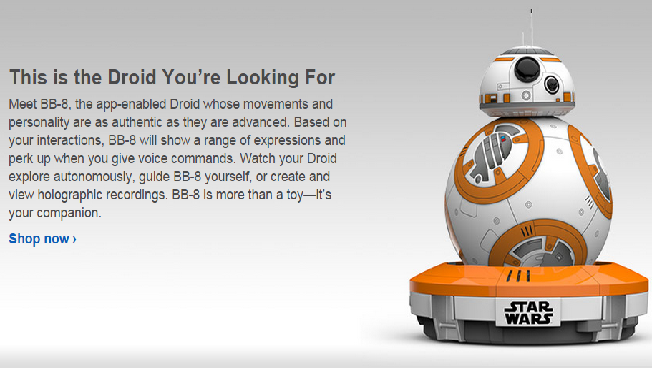 May the Force be with you today – Force Friday – as Best Buy has the Star Wars products everyone's been waiting for.
With Sphero BB-8 leading the way, other toys, products, and more for "The Force Awakens" – the latest movie in the series – will be available.
Not only that, but you can snag the 9-disc Blu-ray set of Star Wars: The Complete Saga, and pick up Star Wars characters for Disney Infinity 3.0, too.
Don't forget to bookmark the Star Wars experience page to double back for everything from SteelBooks for Episodes I-IV to pre-ordering Star Wars Battlefront.