SAN JUAN, Puerto Rico – More than 100 shoppers lined up outside the Best Buy store in San Juan, Puerto Rico, on Friday morning, eagerly awaiting the doors to open.
Usually, this kind of excitement is reserved for Black Friday or a big product launch. This line, however, was filled with people excited to return to Best Buy. That's because this Best Buy, in the Hato Rey neighborhood of San Juan, has been closed for nearly three months because of damage sustained from Hurricane Maria.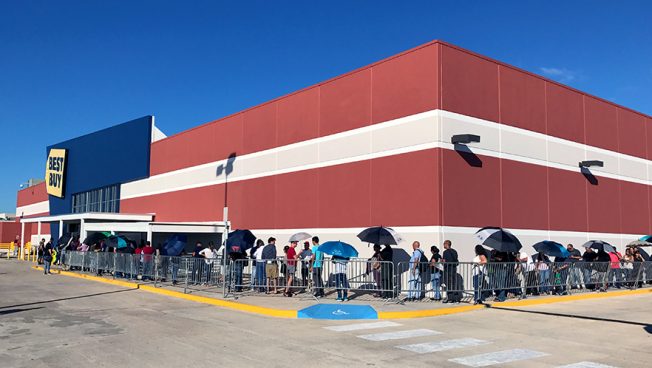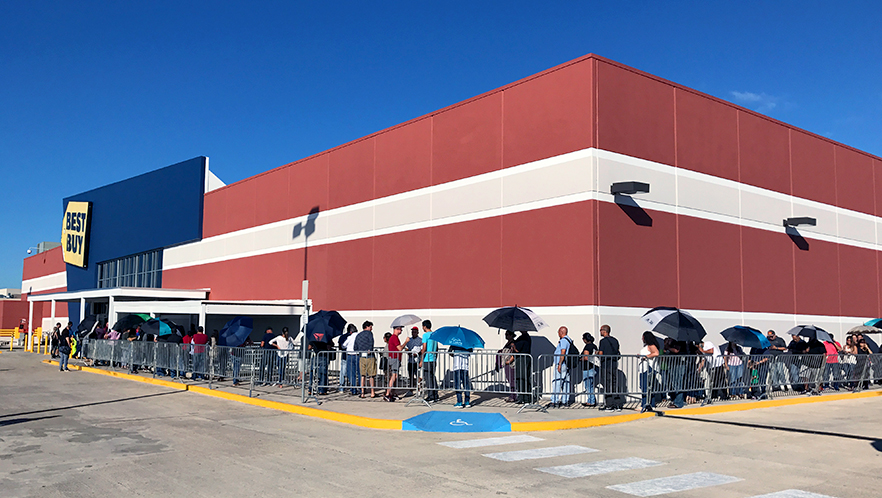 That's why this Friday morning was different – there was a band, a ribbon cutting and a grand opening celebration.
"We're really excited for our community," said Davian Altamiranda, Best Buy's district manager for Puerto Rico. "We missed Black Friday for them, but we're here now, ready to celebrate the holidays with them. And, most importantly, we're excited to be here for our employees."
It has been a long road to recovery for the store, many of its employees and our friends and customers in Puerto Rico. In the early days and weeks after Maria, Best Buy provided the employees with money, food and supplies needed to get by. The company helped evacuate dozens of employees from the island and paid those who stayed for volunteering in the community.
At the same time, the process to get the store up and running was in full gear. As crews worked inside the building, customers would drive by, hoping to see the doors open again.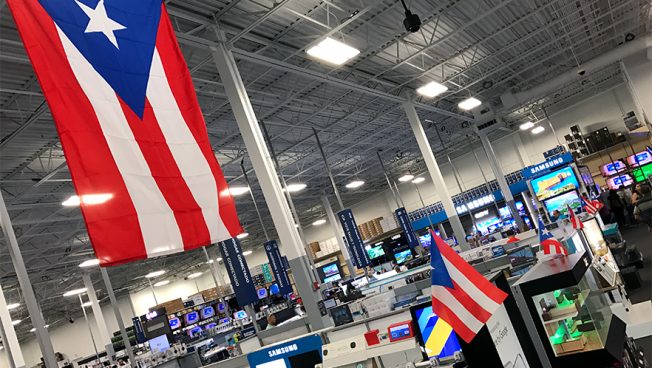 On Friday, they got their chance. The inside of the store was packed with products and smelled of fresh paint. Puerto Rican flags were on display, an expression of local pride and resilience.
Gabriela Colon was among those shopping at the store Friday morning. She bought two TVs, one for her family and one for her brother. "There were some specials on the TVs, so I prefer to buy here than some other places that are more expensive," she said. "I'm so happy it reopened."
Said Iraina Marrero, human resource manager for Best Buy in Puerto Rico: "They've been waiting for us."
'Some sense of normalcy'
For employees like Geek Squad Agent Alexis Fernandez, the store's reopening was a shot of happiness following months of pain and hardship.
He was at home with his family when Maria made landfall early on Sept. 20. He woke up at 3 a.m. when a tree fell in his backyard. The water started coming in a few hours later and eventually rose more than 3 feet high.
"We lost two cars and all of the beds and clothes," Alexis said. "It was pretty bad, but other people had it worse. I know people who had to bury loved ones."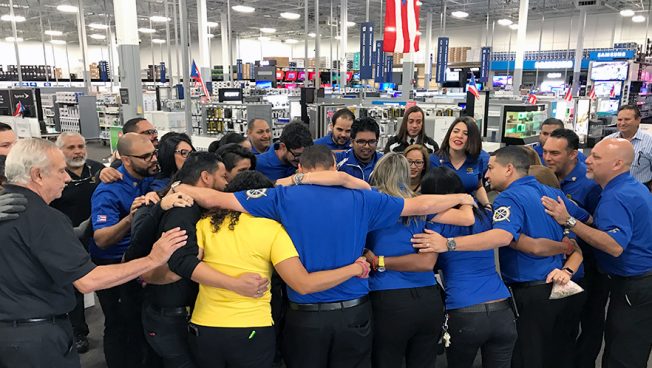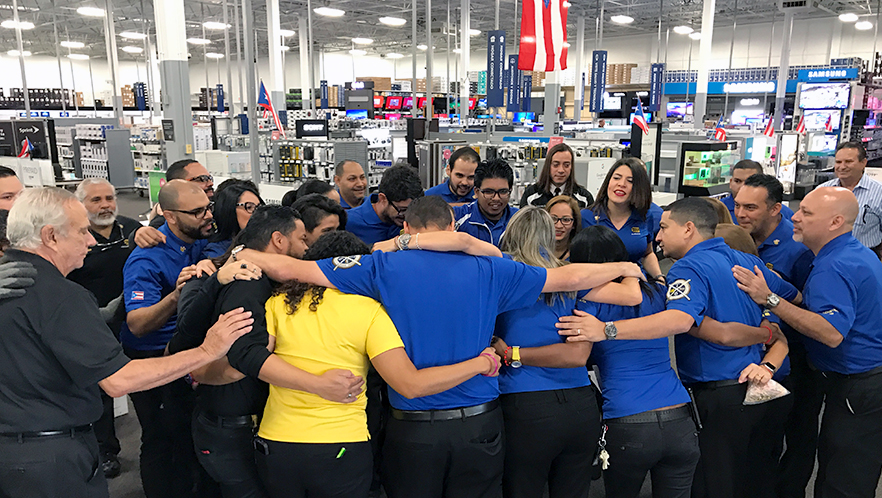 Since returning to work, he has enjoyed seeing his co-workers and Geek Squad clients, who he said are like "old friends."
"This gives us some sense of normalcy," he said. "When you get out, it's not normal anymore. There's too much traffic. The street lights aren't working. You have no electricity. The hurricane's not here anymore, but you can feel the effects. It's hard."
That was a common sentiment among employees.
"It gave them hope that their lives can and will go back to normal," said Diana Bueno, the store's general manager. "They wanted to come back and take care of their clients and customers. They're super happy to come back."