Employees and customers celebrated the start of Black Friday shopping on Thanksgiving night, when Best Buy stores opened their doors at 5 p.m.
It's our favorite time of year. Employees spend months making sure they know everything about the latest tech gifts and services, so they can help customers choose the right gifts for everyone on their shopping lists.
"You are going to make some kid, some mom, some grandma's holiday better because you were here tonight," Best Buy CEO Corie Barry told the store team in Richfield, Minnesota, just minutes before the first customers entered. "For that, I deeply want to say thank you."
Here are a few highlights from the night.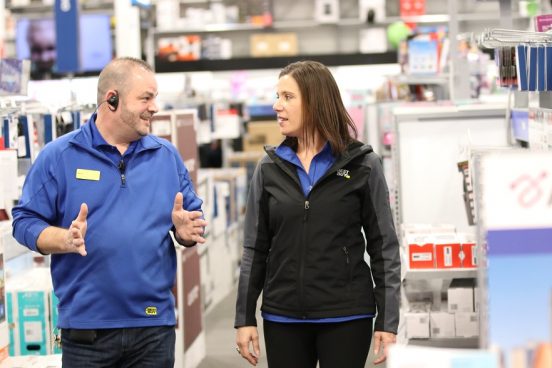 Best Buy CEO Corie Barry toured our Apple Valley, Minnesota, store with General Manager Ron Szelag prior to opening on Thursday.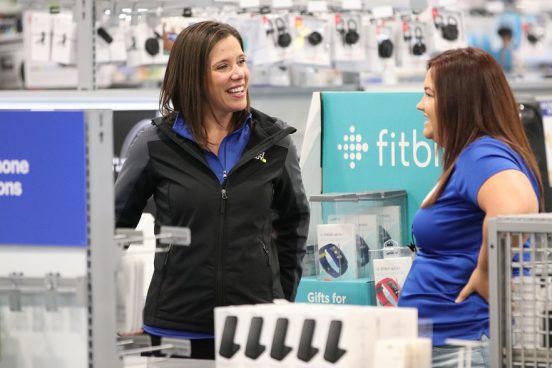 Corie talked to Blue Shirts as they did their final preparations for the busy night ahead.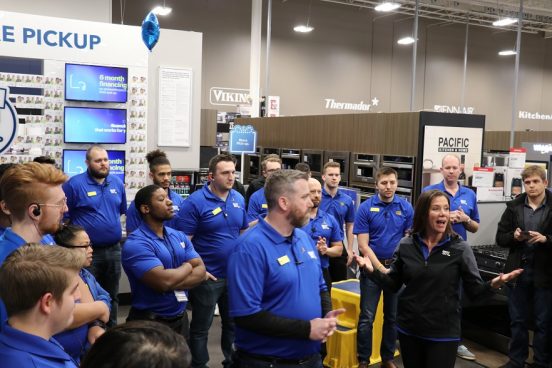 Corie and General Manager Sean Six rallied employees at the Richfield store and thanked them for their hard work this holiday season.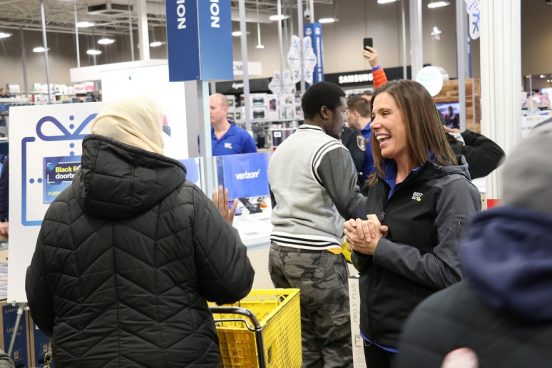 Corie greeted customers as they entered the store.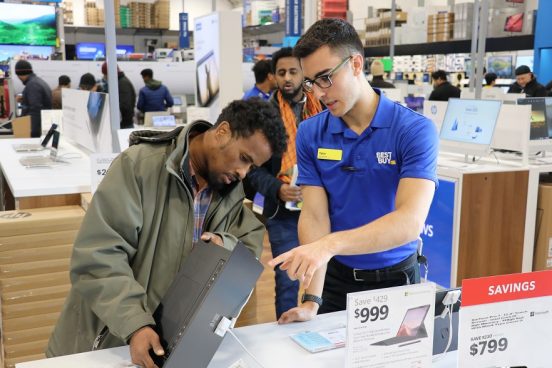 All our store employees go through in-depth training so they're prepared to serve our customers, especially on the busiest shopping days of the year.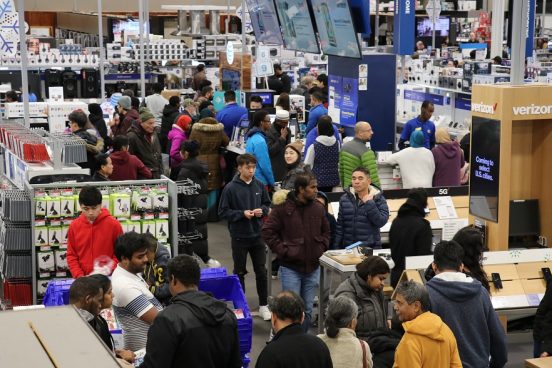 Although many of this year's deals were available in stores and online earlier this week, many shoppers still make it a tradition to visit Best Buy stores on Thanksgiving night or Black Friday morning.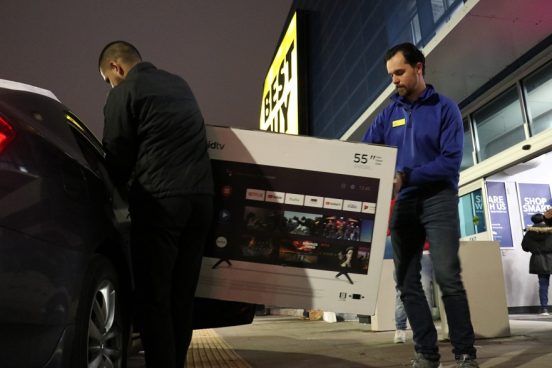 Employees helped a customer load a new TV into their car.
Click here for more information about Black Friday deals at Best Buy.