Best Buy is taking tech on the road during pro football's postseason.
Fans in select U.S. cities will be able to check out the Best Buy Tech Zone, a 40-by-18-foot shipping container outfitted with nearly 30 gadgets. This free-to-see, traveling fan cave showcases how cutting-edge tech can transform your football-watching experience. For example, watch the action on a 65-inch 4K OLED LG TV, play 4K video games on the Xbox One X and hear all the sounds on a premium Bose sound system.
Tech Zone will visit cities hosting playoff football games throughout the month of January. Finally, it will arrive at the Mall of America in time for the Big Game, which is happening in Minneapolis on Feb. 4.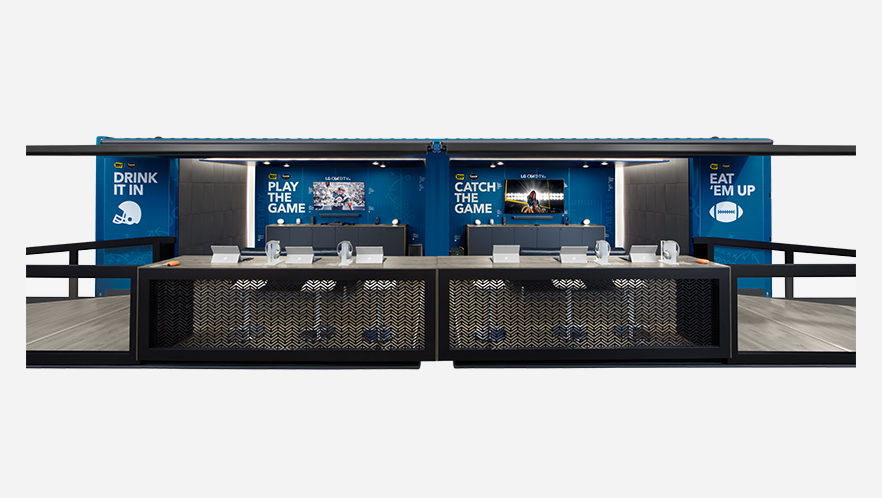 On Saturdays, the Tech Zone will be outside a local Best Buy store. Then on Sundays, it will welcome tailgating football fans starting about four hours before kickoff outside the stadium.
Here's the Tech Zone schedule:
Jacksonville, Florida:
Pittsburgh, Pennsylvania:
Philadelphia, Pennsylvania:
Bloomington, Minnesota:
Try it, buy it
When fans visit the Tech Zone to try the 4K TVs, gaming consoles and sound systems, our Geek Squad Agents, Blue Shirts and In-Home Advisors will show just how easy it is for this gear to work together. For example, you can turn on the lights — and even change their color — by simply saying "OK Google" with the Google Home.
Like something you see in the Tech Zone? Scan the gadget with your smartphone and learn more about it in the Best Buy app. You can then buy it and pick it up at a nearby store, or have it shipped to your home.
A sampling of the products in the Tech Zone:
When you see the Tech Zone in your city, tweet a photo to @BestBuy and @BBYNews. Looking for a new TV to watch the game action? Check out this scouting report on things to know.