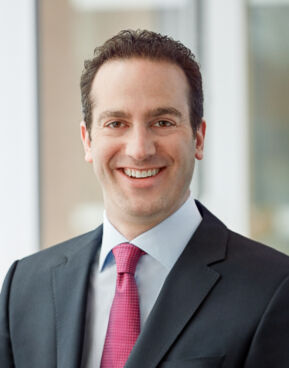 Dr. Daniel Grossman is the chief medical officer at Best Buy Co. Inc. In this role, he helps oversee business strategy, corporate development, and strategic partnerships for Best Buy Health.
Prior to joining Best Buy in October 2019, Daniel served as medical director at Bright Health, a health insurance company in Minneapolis. He also previously worked at Medtronic, where he built and led Medtronic Labs and supported strategy and corporate development.
In addition to his role at Best Buy, Daniel is a practicing emergency medicine physician at Mayo Clinic in Rochester, Minnesota. He also is an assistant professor in emergency medicine at Mayo Clinic College of Medicine and Science.
Daniel received his bachelor's degree from St. Olaf College, his medical degree from the University of Illinois at Chicago and his MBA from the University of Illinois at Urbana-Champaign. He trained in emergency medicine at Stanford University, where also he served as chief resident and did a fellowship in international emergency medicine.
He serves on the board of trustees at the Walker Art Center and the board of directors of the Yaya Foundation for 4H Leukodystrophy.