We've all fallen in love with a Dyson product (or two) before. Not only are the vacuums, fans and hair dryers beautiful, they're some of most innovative pieces of technology around.
Now, Dyson lovers will be able to get hands-on with those products like never before, all with a visit to a local Best Buy store. Starting next month, about 90 U.S. Best Buy stores will get new Dyson Demo Experiences – dedicated spaces that let customers try out Dyson products as if they were in their own home.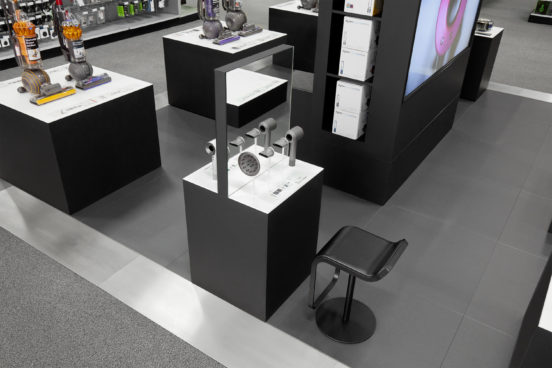 "Dyson is a technology brand and the innovation they put into their products needs to be seen to be believed. It's important for customers to see it, touch it, try it, and ask questions about it," said Kevin Balon, senior vice president of appliances at Best Buy. "Our new partnership with Dyson checks all of those boxes, giving Best Buy customers the unique opportunity to try out their state-of-the-art products for themselves."
The shops will have trained experts who can answer your questions, guide you through product demos, and assist you in finding the right product. The Dyson experiences will range in size, from 40 square feet to about 400 square feet. There will also be an enhanced Dyson experience on BestBuy.com.
"At Dyson, we use science and technology to solve real-life problems. Through extensive research and home visits, our engineers provide the best possible product solution," said Paul Dawson, Global Product Development Director at Dyson. "By picking up and using our machines as you would in your home, you quickly understand how technology makes them work better. We are delighted to work with Best Buy to offer this opportunity to their customers."
Dyson experience demonstrates and educates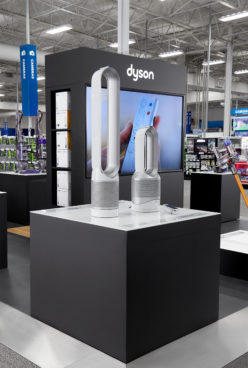 When you visit these Dyson spaces, you'll get fully interactive demos of the latest technology. For example, get ready to:
See and feel the powerful Supersonic hair dryer. It not only quickly and quietly dries your hair, but does so without exposing it to extreme heat damage.
Try out a cord-free vacuum for yourself. They're great for floor-to-ceiling cleaning, can keep a charge for up to 40 minutes and, believe it or not, make vacuuming fun.
See Dyson air purifiers in action – which can double as a fan, or a fan and heater combined – and learn how to keep your home's air clean. (An important task, given four in 10 Americans have unhealthy air in their communities, according to the American Lung Association's "State of the Air® 2017".)
Learn more about Dyson products on BestBuy.com or by visiting your local Best Buy store.