Best Buy Total Tech Support members receive unlimited Geek Squad help in-store, by phone, online and via the Best Buy Home app, no matter where or when they bought their products.
MINNEAPOLIS – (May 22, 2018) – For the first time, Best Buy customers can get help for all their technology and appliances, immediately and easily, no matter where or when they bought them. Best Buy Total Tech Support Powered by Geek Squad launches nationwide today, bringing Americans the technology troubleshooting and support they need with convenience — and a price — that is hard to beat.
"We all rely on technology more than ever and are constantly looking for that trusted friend to turn to for inspiration, advice and help. We built Total Tech Support for that very reason," said Trish Walker, president of Best Buy Services.
Best Buy has piloted Total Tech Support over the past several months, helping 230,000 people set up, trouble-shoot or fix their technology more than 400,000 times.
"This kind of service used to be available on single products only, but now essentially covers all of the electronics and appliances in your home," Walker added.
Total Tech Support member Lilly Dixon, a Florida-based insurance inspector, is normally helping others recover from disasters. But she recently experienced her own calamity when her personal computer displayed the "blue screen of death."
"I work from home and my computer crashed on a Saturday," she said. "Geek Squad took me as a walk-in and solved my problem. Awesome service."
Henry Causey, a new homeowner in New Jersey, became a Total Tech Support member and fan when he purchased it to help install his home theater last March.
"If you're too busy moving into a new house or just not that handy, you need to look into this service," he said. "I definitely recommend it, especially if you're purchasing a new home."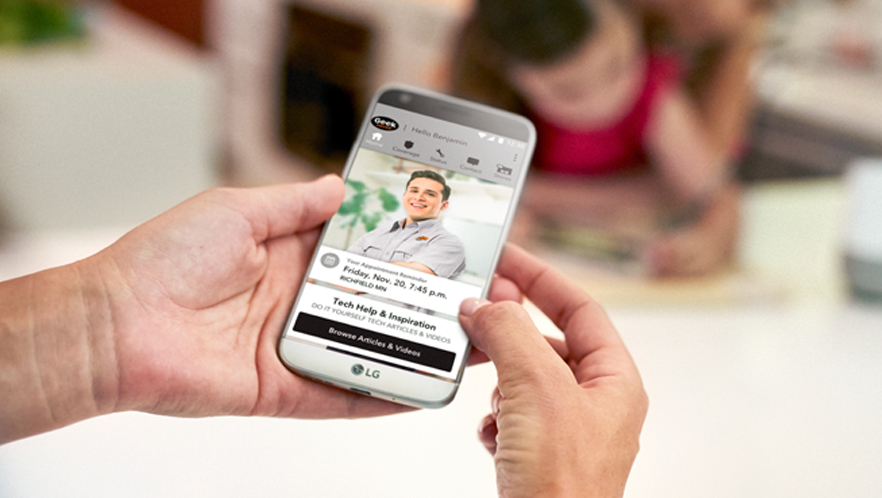 Total Tech Support membership
An annual fee of $199.99 entitles members to unlimited Geek Squad technical support and many services for their personal devices in-store, by phone, 24/7 online and through the Best Buy Home app. Internet security software is included at no additional cost on up to three devices.
Members also benefit from special pricing and exclusive savings on in-home services like TV mounting, appliance installation, computer setup and connected home device installation, select hardware repairs, and future purchases of most Geek Squad Protection and AppleCare service plans.
Best Buy's 20,000 Geek Squad Agents support Total Tech Support members online, in stores, in homes and on the phone. Last year, the tech support team provided service more than 16 million times, rescuing clients and their computers from ransomware; ensuring that home Wi-Fi network signals were working and secure; installing Smart TVs and complex audio systems; and making life easier in many other ways.
Total Tech Support is available at Best Buy stores and BestBuy.com. For additional information about the service, visit BestBuy.com/TotalTechSupport.