He has 700 vinyl records at home. Each one is alphabetized by artist, and then organized chronologically by the year the album came out.
No, we're not talking about the fixie bike-riding hipster who calls the corner booth home at the local boutique coffee shop.
This record fanatic is Mike Crane — who is, in his words, an "aging hipster over the age of 40." He also just happens to run the high-end audio/video Magnolia Design Center business for Best Buy.
"I started listening to records in high school in the '80s. The Replacements' 'Let It Be' album was my first vinyl purchase that I can remember," said the man who goes to 30 concerts a year. "But I didn't really kick-start my record collecting until 2011, and I've been buying them like crazy ever since."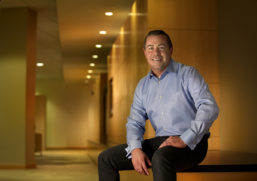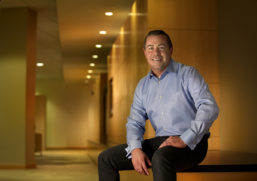 Mike, who snaps up at least three new records a week while shopping BestBuy.com, is just one of the reasons vinyl record sales reached a 28-year high this year, riding the wave of nostalgia and audiophiles' ear for high-quality sound. And yes, Record Store Day was in April, but National Vinyl Record Day is Aug. 12.
While Sonance speakers pepper the first floor of Mike's home so he and his wife can listen to music in every room, he's not the type to simply play music off his smartphone. He prefers to spin one of the new records he picked up this week, whether it's the Beastie Boys' album "Paul's Boutique" or "So" by Peter Gabriel.
That's because Mike can hear the difference — that dynamic range that features the details streaming music can't offer.
"With vinyl, it's the experience," he said. "It forces you to get up every 30 minutes or so to turn it over from A to B, or to grab another album. You're involved. You're not passively listening."
What's his hardware of choice while actively listening? He has three turntables: A Pro-Ject RPM 5.1, a Marantz TT42P and a new Pro-Ject Xtension 9 Evolution. 
Records even factor into Mike's stress relief.
"My coworkers know that if I get stressed at work, I'll just start shopping for records," he said.
National Vinyl Record Day is Aug. 12, so check out BestBuy.com to save on select vinyl albums, from Daft Punk to Glass Animals.