Best Buy has about 1,000 big-box stores in the U.S., and Pat Matre has been to all of them. Every last one.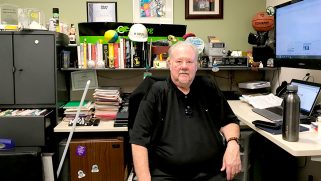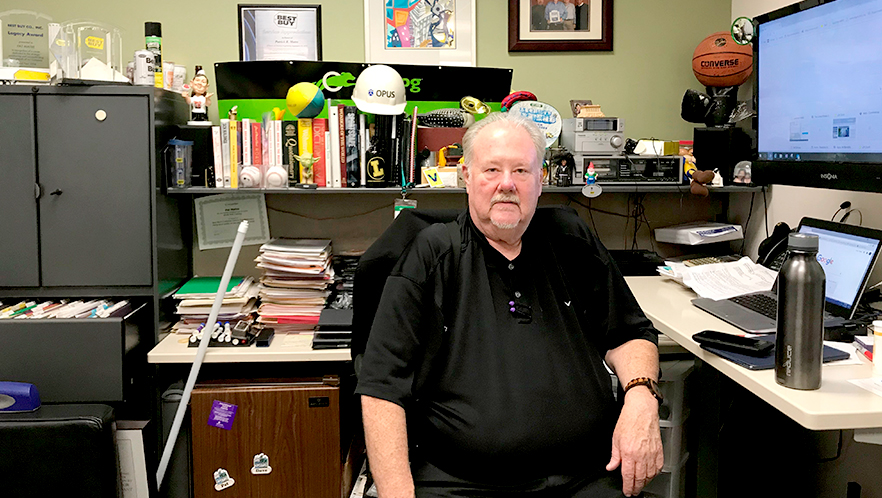 As the company's vice president of real estate for the past 40 years, Pat has handpicked many of the locations and negotiated the leases. Ask him about any store, and chances are he has a story to tell.
We sat down with Pat, who's celebrating his milestone anniversary this week, to chat about his experiences at Best Buy.
When did you start working for Best Buy?
I went on the payroll in September 1978, but I had already worked for the company as a contractor for a few years. I installed shag carpet, shelves, lighting — everything needed to display audio systems. As founder Dick Schulze started expanding, he said, "Why don't you come and do this full-time for me?"
How did you learn about real estate?
We got in Dick's conversion van and drove up to St. Cloud and Moorhead, Minnesota, to look at potential sites. We did a couple of deals, and those were our first stores outside the Twin Cities. I hadn't done anything like that before, so I didn't know what to look for. But Dick knew. I learned the difference between a good site and bad site, and how to negotiate a lease. From then on, I was the guy who went out to find the sites.
The company has grown a lot since then. What era was the most fun?
At one point, we were building 100 stores a year. You'd start in spring and have them all open by Black Friday, so you're doing everything in about eight months. It was pretty chaotic, but that was a fun time.
What's your favorite memory?
We found out in July 1986 that a competitor from Detroit was building three stores in Milwaukee. Dick said: "We're not going to let them win. That's our market." So we rented a private plane and flew to Milwaukee. We found three locations and closed on them by Labor Day. It was 28 days from the moment we swung the first wrecking ball until people were shopping in our new stores. I've never seen anything like it. It was a defining moment for this company.
What are you most proud of?
We have more than 1,000 big-box stores, and we're within 15 minutes of 70 percent of the U.S. population. Nobody has a better portfolio of store locations, evidenced by how long they've sat there, how relevant they still are and how rarely we move them. When we re-evaluate markets, 99 percent of the time we're exactly where we should be. That's a point of pride for us and a true strength for the company.
Click here to find the Best Buy store nearest to you.