I manage our Geek Squad Academy (GSA) program, and I love my job! GSA brings hands-on tech education to youth across the country with two-day summer camps, as well as afterschool workshops all year long.
This summer, our 11th season, Geek Squad Academy brought 1,250 of our employees out to their communities to work with 4,800 Junior Agents. Classes included 3-D design, digital music, coding, programming and much more.
It was an amazing summer of tech education and exploration. Here are three lessons I learned:
1. Combining creativity and technology ignites a spark in our Junior Agents.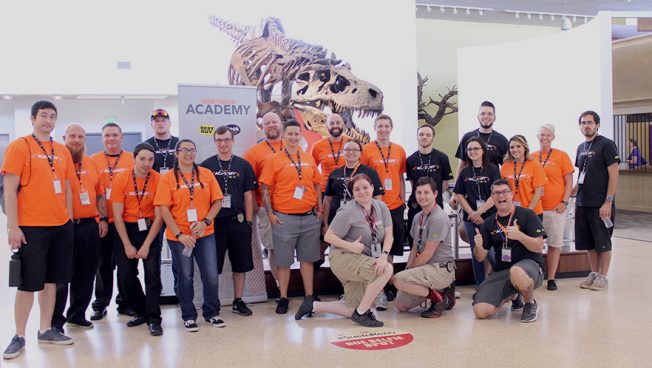 We teach tech skills through creative expression, such as showing our Junior Agents how to mix their own music. This type of teaching helps our youth get excited about technology and unlocks their creative potential. Our students have created music of their own that is on par with (or better than!) anything on the radio, and we love that they are just as excited as we are to share it with others.
2. Teamwork makes it all come together.
Whether it is our Junior Agents working side by side to solve a programming maze, or our employees all pitching in to put on a great camp, none of the magic that happens at Geek Squad Academy is possible without everyone working together.
3. Our Junior Agents have more to teach us than we could ever hope to teach them.
Our Junior Agents will most likely be the ones to create the next big app or build the next great website. They are the entrepreneurs, industry disruptors and innovators of the future. We can't wait to see where they'll take us with their newfound passion for technology
I'm inspired by the kids and employees I spent time with this summer and excited to make next year even better.
Organizations interested in hosting a Geek Squad Academy camp must submit a proposal application. Applications will be accepted for the 2018 summer season starting Nov. 15.
For more Best Buy for Good stories, follow us on Twitter @BestBuyCSR.