There are three main ingredients for the perfect Big Game bash — good friends, good football and, of course, good food.
With the Big Game in our backyard this year, we teamed up with fellow Minnesota company General Mills to whip up a full lineup of snacks for your gameday get-together. These tasty bites are sure to have your partygoers coming back for seconds (and thirds).
Each recipe is quick and easy to throw together with small appliances from Best Buy — and we're not just talking about slow cookers here. From pressure cookers to toaster ovens, we've got you covered no matter which gadget you want to use.
3-Ingredient Bean Dip (Slow Cooker)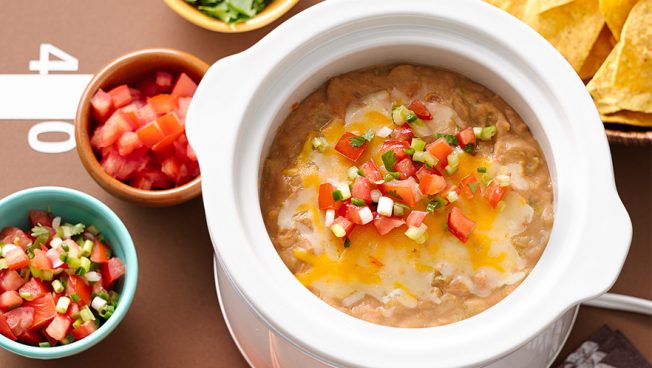 This dip could not get any easier: You only need three ingredients, and you can cook and serve right in your slow cooker.
Authentic Basic Red Salsa (Blender)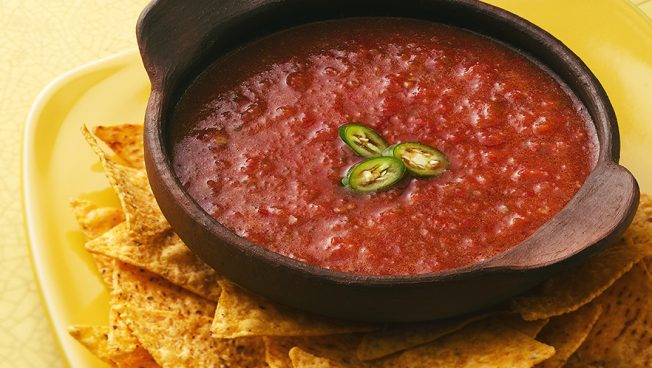 Homemade salsa with garden-fresh tomatoes is just 15 minutes away with the help of a blender.
Havarti Cheese Ball (Food Processor)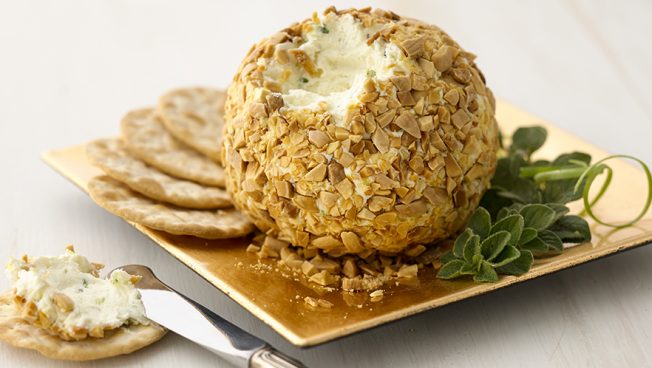 Use your food processor to make this yummy snack ahead of time, then tuck it in the freezer for nearly instant nibbles on game day!
Crescent Jalapeno Poppers (Toaster Oven)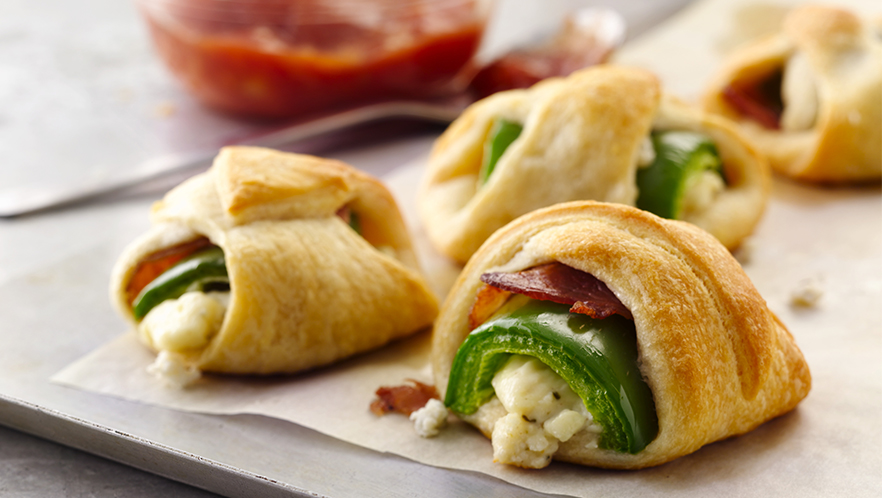 This unusual twist on chile poppers, with herbed cheese and a dollop of sweet salsa, rolls up fast with Pillsbury crescent roll dough. They'll be golden brown and delicious after 12 to 15 minutes in a toaster oven.
Beer-Battered Grilled Cheese Sandwiches (Electric Griddle)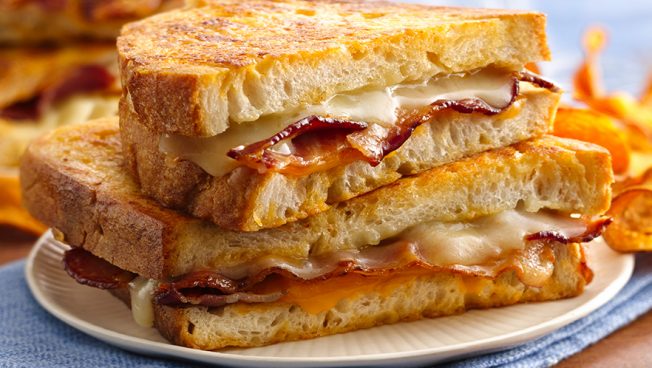 Melty cheese, smoky bacon and beer-battered bread make this grilled cheese the ultimate comfort food. Cook it up on your electric griddle, then cut into bite-sized portions for the game.
Loaded Baked Potato Soup (Pressure Cooker)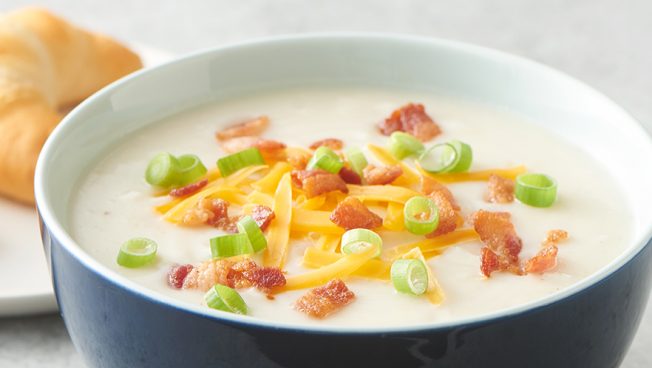 Top with bacon, cheese and sour cream, and this creamy soup will take you to baked potato heaven! And, if you use your Instant Pot, it'll be ready fast.
French Silk Brownies (Mixer)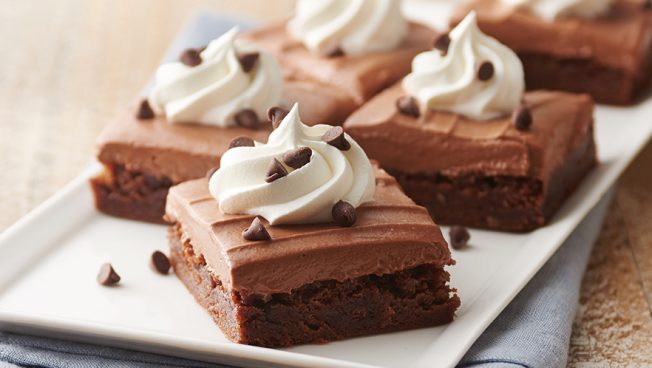 A classic pie takes a new shape, guaranteed to satisfy the biggest chocoholics! A fudge brownie layer is topped with silky chocolate filling and finished off with picture-perfect sweet whipped cream swirls that everyone will fall for. And prep is a breeze with the right mixer.
Click here or visit your local Best Buy store to see our full assortment of small kitchen appliances.