Just as you'd expect interior designers' homes to have impeccable décor and for chefs to prepare meals with fancy cooking tools, it's safe to say our In-Home Advisors use technology to enrich their own lives — and home theater experiences.
In-Home Advisors (IHAs) are seasoned experts who will come to your home for a free consultation and provide you with technology solutions, indoors and outside.
With the big game not too far away, we talked with four IHAs to learn about their customized setups.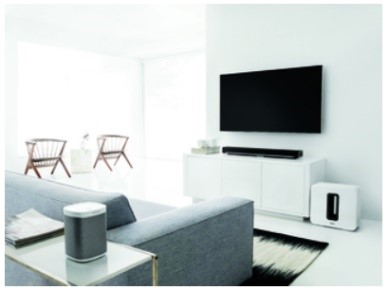 "I bought my Sony OLED TV for the incredible detail and color it creates. Paired with amazing clarity from my Sonos speakers, I feel like I'm in the middle of the action. And when I don't have a football game on, my wife, three kids and I can enjoy a movie in a theater-like atmosphere without leaving home."
Matthew Nelson
Sacramento, California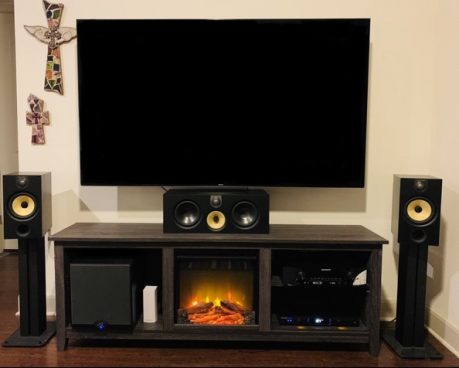 "There's nothing like the sound of my Bowers and Wilkins speakers and the picture quality of my 75″ Sony 4k TV. I love the experience it gives to my friends and family when they visit, whether it's for a casual movie night or the big game. I love being the entertainment home!"
Angelica Fonseca
Houston, Texas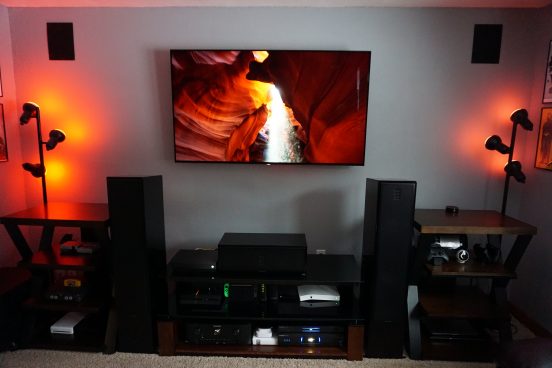 "My entertainment system pulls you right into the action by incorporating sound with Hue Sync lighting. The color of my Sony OLED is also amazing! Seeing flashes of green and gold as Green Bay fans are going wild makes me feel like I'm right there with them."
Hannah Klesmith
Stevens Point, Wisconsin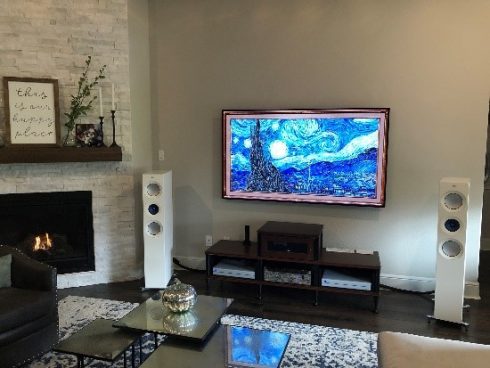 "My family room is warm, inviting and delivers exceptional sound quality. The glossy white KEF Reference 3 speakers not only look beautiful, they sound incredible whether I'm watching sports or watching a movie on my 77" OLED TV. My favorite part of this room though is how easy it is to control everything! With a simple voice command to my Google hub, I can lower the Lutron shades, dim the lights and turn on my favorite playlist."
Brandy Barney
Houston, Texas
All the products mentioned in this article are sold at Best Buy. Check out home theater options and deals at BestBuy.com or stop by a nearby store to talk with an expert. 
Looking for more inspiration? See completed projects from our expert In-Home Advisors.
Haven't had a free In-Home Consultation yet?  Schedule a free In-Home Consultation here.