As one of the first retailers to offer shoppers plastic gifts cards 20 years ago, Best Buy led one of the hottest trends in gift-giving.
Back then, our wallet-sized plastic cards replaced cumbersome paper gift certificates.
It took a while for shoppers to embrace the concept of gift cards, but today they're one of the most popular items for gift-givers and gift-receivers. In fact, the National Retail Federation expected total spending on the cards to reach $25.9 billion in 2015.
There have been more than 300 designs for Best Buy gift cards over the years. Here's a look at a few of our favorites.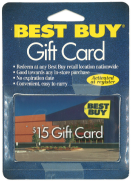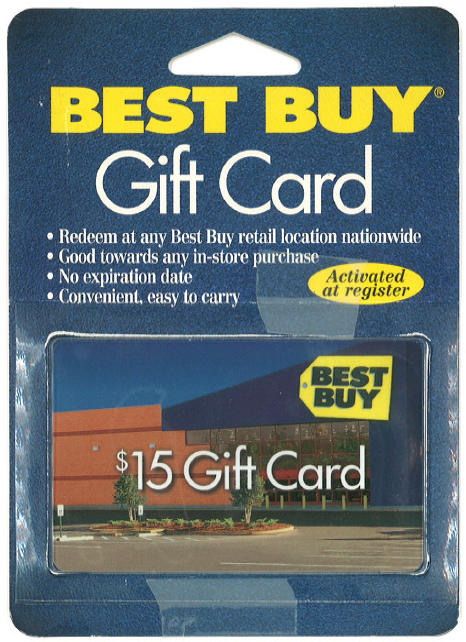 Gift Card No. 1
The first Best Buy gift card simply sported a photo of a storefront and came in set denominations like $15 or $25.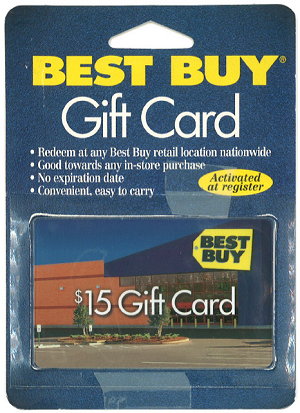 MP3 Speaker
Recipients could make some noise with this gift card, which doubled as a portable speaker pairable with MP3 players.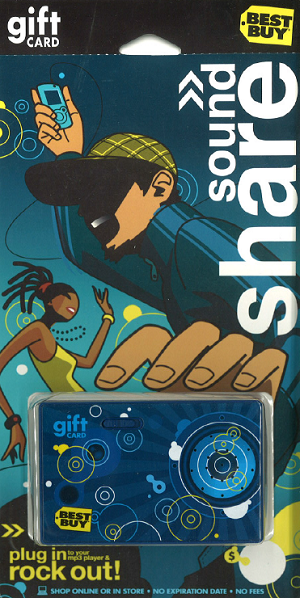 Holiday Bright
This was a gift card you could plug in — it came with a string of USB-powered lights.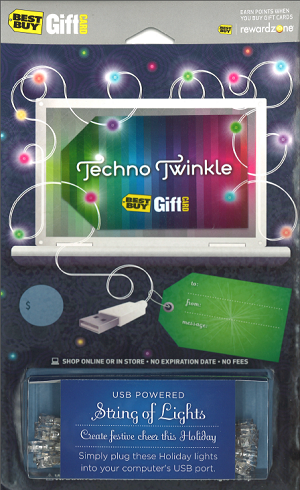 Slap Happy!
This trendy (of its time) slap bracelet card was interactive and let recipients show off their gift card.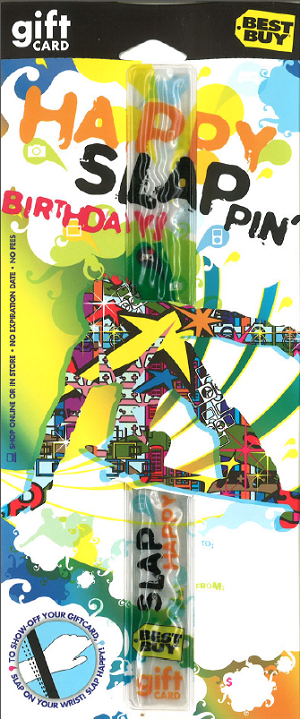 Fuzzy Stocking
The stocking with green flocking was a manufacturing challenge and required several train cars of material.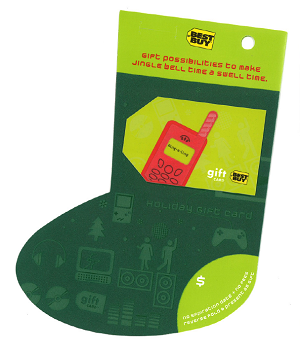 Holiday 2015
This is one of 11 colorful designs for the 2015 holiday season. Gift cards are printed on recycled plastic material.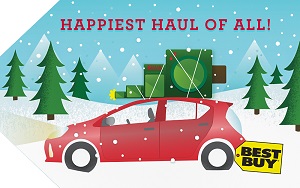 Check out Best Buy's full line of gift cards, including the customizable e-gift card.