Photos: Courtesy of St. Jude
This past holiday, Mary Collett's Best Buy mobile store in Odessa, Texas, was a company-wide leader in contributing to the St. Jude Thanks and Giving® campaign.
On Wednesday, she got to see first-hand all the good that money can do at St. Jude Children's Research Hospital®.
"Until you visit St. Jude, you don't really grasp the immenseness of it all," she said during the tour of the Memphis-based hospital. "There are so many staff members. So many children. And they're all so happy. The parents are happy, too. I had a mom give me a hug and say, 'Thanks for what you do for my children.'"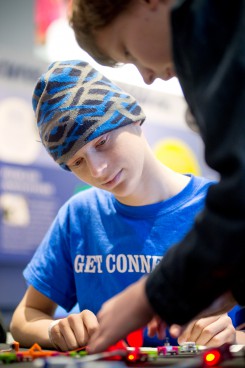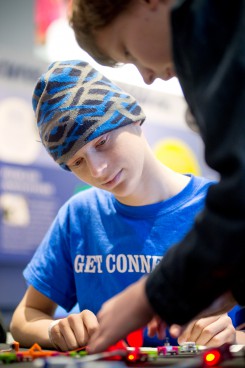 Collett was one of more than two dozen Best Buy store leaders from across the nation who visited St. Jude's, capped off by Best Buy's Chief Administrative Officer and Chief Financial Officer Sharon McCollam presenting the hospital with a check for more than $9.7 million.
"The men and women of Best Buy are honored to help the children of St. Jude with this donation," Sharon McCollam said. "We care deeply about St. Jude's mission and it is heart-warming to know that the fundraising efforts in our stores and the generosity of our customers will help save the lives of some very special children. It is also extremely gratifying to know that the families of these children will never receive a bill. Through donations like ours, St. Jude makes it possible for families to only focus on one thing – making their child well."
The $9,763,445 comes from Best Buy customers who donated to St. Jude while making their purchases this holiday season – and that total is more than three times Best Buy's St. Jude Thanks and Giving® campaign goal of $3 million.
At St. Jude, families never receive a bill for treatment, travel, housing or food. During the campaign, which ran from Oct. 26, 2014 through Jan. 4, 2015, customers could make a donation at the register of every Best Buy store nationwide. New this year was a signature-pad prompt that made the donation process easier for employees and customers alike.
Seventy-five percent of the funds necessary to operate St. Jude are covered by public contributions like Best Buy's, and every dollar given will help to make sure that families of patients never receive a bill from St. Jude for treatment, travel, housing and food. This contribution could:
Operate St. Jude for more than four days, or
Provide 970,000 meals for St. Jude patients, or
Fund 6,580 days of chemotherapy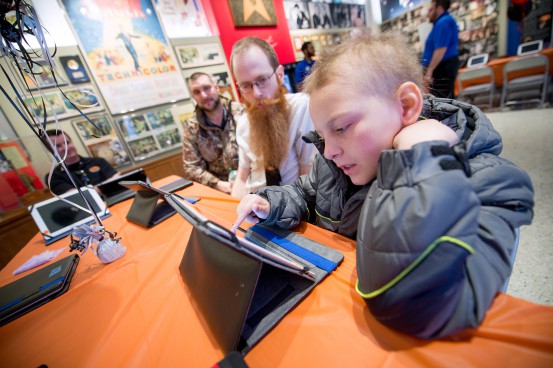 "As we enter the second decade of our St. Jude Thanks and Giving® campaign, we could not have asked for a more wonderful performance from our partners," said Marlo Thomas. "Best Buy and its customers truly came through for us this year, not only raising vital funds for the hospital, but also showing such care and concern for the children and their Moms and Dads."
Ms. Thomas is the National Outreach Director for St. Jude Children's Research Hospital, and the co-creator of the St. Jude Thanks and Giving® campaign.
To learn more about St. Jude Children's Research Hospital, please visit www.stjude.org.