March is Women's History Month — a time to celebrate the social, economic, cultural and political achievements of women everywhere.
It's also a time you'll hear calls for accelerating women's equality. For example, women make up 50% of the U.S. population but hold just 28% of science, technology, engineer and math (STEM) careers.
This month, Best Buy is doing an awareness campaign using videos, employee stories and events to dive deeper into the disparity.
"Women and girls deserve the same opportunities as their male counterparts," said Best Buy CEO Corie Barry. "They have all the same skills, tools and abilities so why aren't they equally represented in the workforce? Twenty-eight percent isn't good enough."
Campaign for change
Dozens of Best Buy team members played a role in bringing the Women's History Month campaign to life. Our team's work reflects the inclusive experience we strive to create at Best Buy. Here are three women who participated in the campaign and share in their words what the theme means to them.
The visionary: Mariona Bellés, Senior Manager and member of Women's Employee Resource Group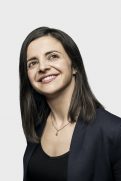 In my leadership role on the Women's Employee Resource Group, I work closely with our Brand team to launch campaigns that represent key moments for women. I strongly felt that for Women's History Month, we needed to not only celebrate women, but also acknowledge there was a problem in the workplace, especially in STEM careers.
Only 28% of women have STEM jobs, and the number is even worse for women of color: 5% Asian, 4% Latina and about 3% African American. As a first-generation Hispanic myself, these numbers are important to me, and I believe talking about it and raising awareness are first steps to address the need for change. I'm grateful for all the women leaders in this organization that behind the scenes also passionately advocated for a campaign to close the gap.
The champion: Andrea Wood, Head of Social Impact and community outreach programs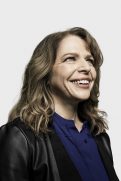 The fact that only 28% of STEM professionals are women is appalling and unacceptable — but I'm not surprised. At a very young age, girls hear the message that these jobs are not for them. There's no genetic factor that makes you have an aptitude for something. It's all about exposure.
If we're able to get more young women interested in pursuing STEM careers, the possibilities for their futures are limitless. It's also very important that we're building that talent pipeline to help Best Buy succeed in the future.
Ninety-two percent of girls who attend a Best Buy Teen Tech Center say they plan to continue their education beyond high school. 73% of those participants say they want to major in STEM. We have STEM jobs, and we want those young women to come work alongside us.
The future: Abby, App Developer, Technovation MN participant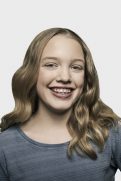 Twenty-eight percent isn't good enough because women have good ideas and bring a new perspective that can help solve important solutions. And with programs like Technovation, girls like me are getting a head start.
Technovation is a program that helps you design an app to help your community. As a 12-year-old girl, it was really cool to see female mentors in the field of STEM and what they do, and that if they could do it, maybe I could too.
I think it would be cool to use technology to relieve world hunger — making it more efficient or cheaper to send food to children and families in need in other countries.
Click here to learn more about how Best Buy is working to close the gender gap in STEM. Visit our careers site to learn more about working at Best Buy.