More than 100 employees from Best Buy stores across the country recently traveled to Colorado for a crash course in photography.
During the weeklong training, a team of world-class photographers put the attendees through a series of classes and provided one-on-one advice and coaching. That knowledge was then put to the test in hands-on scenarios, including poor light, action shots and portraits.
They join a group of more than 500 other Best Buy employees who have completed the rigorous training over the past two years. The goal is to send the employees back to their respective stores and share what they've learned with shoppers. You'll find them working at about 120 Best Buy locations that have Camera Experience Shops, which feature an expanded assortment of cameras, lenses and accessories from top brands like Canon, Nikon and Sony.
During the most recent training, participating employees competed in four photography contests judged by the pros. We checked in with the winners to get tips on how to get amazing shots like theirs.
Light and Patterns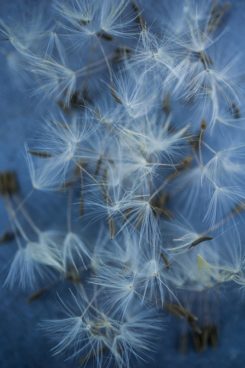 Winner: Leonardo Maldonado, Sony Experience Expert at Store 1411 (Kissimmee, Florida)
How he got the shot: "I learned that when it comes to light and patterns, it's all about diving into your creativity. I had not used a macro lens that often, and it was a lot of fun trying something different and seeing the world at a very small, detailed point of view."
People and Things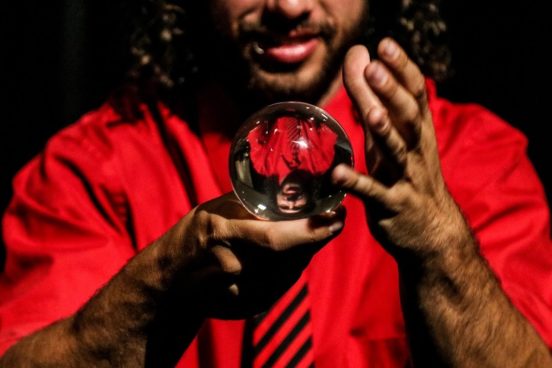 Winner: Whitney Ray, Canon Experience Expert at Store 167 (Houston, Texas)
How she got the shot: "Previously when I shot pictures of people, I never really considered using custom white balance or shutter priority mode," Whitney said. "And both of these make sense, especially when you are catching people in everyday life."
(For custom white balance, photograph a gray card for your camera to use as a reference point for what white should look like. This will help your colors look accurate in any setting.
Shutter priority mode is a setting on many cameras that allows the photographer to adjust the shutter speed while the camera automatically adjusts how much light comes in. This mode is great for capturing movement.)
Ranch Life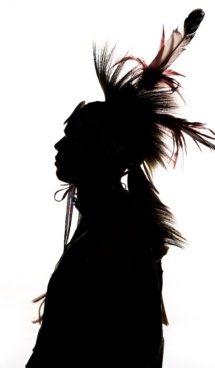 Winner: Nich Thomas, Sony Experience Expert at Store 281 (Richfield, Minnesota)
How he got the shot: "I learned a lot from the professional trainers we had with us. I framed the subject in the doorway so there was a nice silhouette, and the whole background was whited out, providing a bunch of contrast."
Rodeo Clown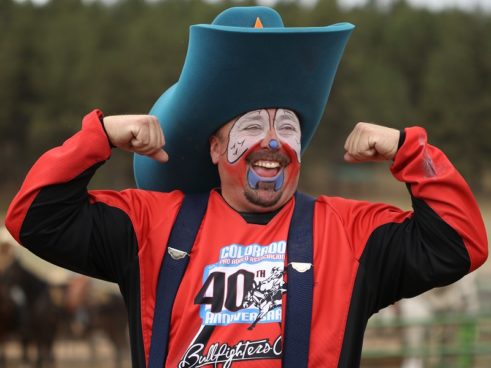 Winner: Tom Picconi, Canon Experience Expert at Store 109 (West Los Angeles, California).
How he got the shot: "Learning about custom white balance really helped me get the true color for this portrait. It's also important to consider how bright the sun is and to remember to look forthe best way to frame your shot."
Want your pictures to be more like these? Check out the photography tips and tricks on BestBuy.com or sign up to attend an upcoming free photography workshop at select Best Buy stores.