At Best Buy, we're committed to embracing diversity and building a company that reflects our customers and the communities in which we serve.
In that spirit, we're highlighting three black business leaders during Black History Month.
Here are their stories. 
Temeka Penick: Leading in the community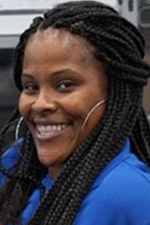 Temeka Penick grew up in an impoverished West Oakland, California, neighborhood where violence and drugs were all too prevalent.
But she was determined to not let that define her. She focused on her education, did well in high school and went on to college.
"I was born and raised in West Oakland, but I knew I wanted better," she said.
Temeka now serves as the sales manager at our Best Buy store in nearby Emeryville. And she's committed to helping others in the community make better lives for themselves, too.
In addition to her work at the store, she volunteers at our Best Buy Teen Tech Center in West Oakland, just minutes from where she grew up. The facility provides an environment where students can get free access to a wide range of technology and skills training — everything from music production and digital photography to computer animation and coding.
Temeka helps teach them how to use the tech but, more importantly, she shows the teens there are people who care about them and want them to succeed.
"I see myself in a lot of these kids, just looking for an opportunity to do better," she said. "I can relate to the kids because we come from the same community. We've walked the same streets."
Temeka's store has hired some of the students from the Teen Tech Center, giving her an opportunity to mentor them more closely. She has embraced her role as the "store mom" and draws inspiration from her own children—son Kamara, 13, and daughter Imanni, 3.
"I get to teach the teens about life — hard work, dedication, how to be professional, how to show up," she said. "I want to help motivate and inspire them to want better. I want to be someone they can look up to."
Damien Harmon: Leading in the company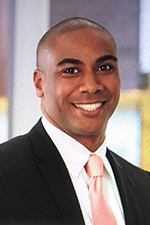 Damien Harmon wanted nothing more than to make his mom proud.
The single mother was the driving force in his family. She had a doctoral degree and was an entrepreneur, running daycare centers, laundromats and beauty salons in their hometown of Gary, Indiana.
"I watched her go through blood, sweat and tears to make sure we stayed out of trouble and had everything we needed," Damien said. "It's my responsibility to make sure she knows all that hard work wasn't wasted."
That inspiration helped drive him to a successful business career. He now serves as senior vice president of workforce design at Best Buy, a newly created role in which he's leading the company's efforts to evolve the way we serve our customers and create innovative employee experiences.
It's not what Damien envisioned growing up. Like many kids in Gary, he dreamed of playing professional sports, and he did briefly before a career-ending knee injury forced him to take a different path from the football field.
He worked at a cellphone store for a couple of years, then joined Best Buy in 2005 as a sales manager at our store in Maple Grove, Minnesota. He was promoted to general manager in less than a year.
From there, he went overseas to help the company open stores in China and Turkey. Then he returned to a leadership role in sales operations at Best Buy's corporate office.
"It was an amazing ride," he said. "They were all fundamentally different experiences and required different skillsets."
He climbed the corporate ladder, rising to vice president before leaving to become an executive at Bridgestone Corp. for a few years. He returned to Best Buy earlier this year.
"It doesn't matter what people believe or what the expectations are. Your expectation for yourself should be higher than anybody else's expectation for you." he said. "You set that tone. You drive those behaviors. This place gives you that opportunity to live out whatever dream you want to live out."
Michael Greene: Leading in the industry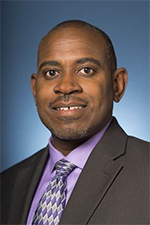 Michael Greene always had a knack for math and science, and he was drawn to technology at an early age.
In high school, he started his own business, doing computer programming for several banks in his hometown of San Antonio. Then he went on to college at the Massachusetts Institute of Technology.
Upon graduation from MIT in 1990, Michael went to work at Intel Corp., and he's been there ever since. He's currently vice president and general manager of Intel's global System Technologies and Optimization division, where he leads a broad range of development, validation, enabling and architecture analysis efforts.
Michael is a leading voice on the importance of diversity and inclusion in the tech industry. He has spoken at industry events, including the inaugural Blacks in Technology Conference that Best Buy hosted last fall. He also serves as chairman of the National GEM Consortium, a nonprofit that supports underrepresented individuals who pursue advanced degrees in science or engineering.
Michael's passion for diversity started early in his career. In the 1990s, he initiated the founding of the Network of Intel Africans, an employee networking group that focuses on recruiting, retention and growth. (The acronym, NIA, is Swahili for "purpose.")
He's seen the value diversity brings to innovation in building his own team at Intel. By having more perspectives at the table, the team can give better feedback and spot potential roadblocks earlier.
"Diversity can't just be a fad, led by one or two passionate leaders," Michael said. "For generations, we've been admiring the problem. I'm focused on doing something.
"It's about building a legacy," he said. "You have to have a culture that appreciates diversity and the benefits of it, so one day it won't be unusual to have a board that's diverse, a C-suite that's diverse and key leaders and engineers who are diverse. It's going to be critical to the success of our companies."
Best Buy is proud to celebrate Black History Month by sharing these stories of remarkable leaders and thanking the countless others making contributions across the company, in communities and around the tech industry.