Curiosity, 90 minutes and a little help from adults were all it took for 300 students to build their own laptops during a Geek Squad Academy camp in Minneapolis this week.
The "Junior Agents" put together the Kano computer kits on Wednesday and programmed them on Thursday.
"This is the best thing I've ever seen in my life — a little keyboard that I get to keep," said an 11-year-old named Devin. The laptops can do just about anything — from surfing the internet to playing games to word processing.
The students, who ranged in age from 10 to 16, also learned about digital music, 3D design, HTML coding, circuitry, and filmmaking and scriptwriting over the two-day camp held at Minneapolis Community and Technical College.
The event was part of Geek Squad Academy's 10th-anniversary celebration. It was a nod to the first "Project Geek Squad" in Minneapolis in 2006. At that time, 30 students built desktop computers in one day and took them home.
"We're very excited to celebrate Geek Squad Academy's 10-year anniversary with our largest camp ever," said Andrea Wood, director of community relations for Best Buy. "Our mission at Best Buy is to ignite human potential, and that's exactly what we're doing."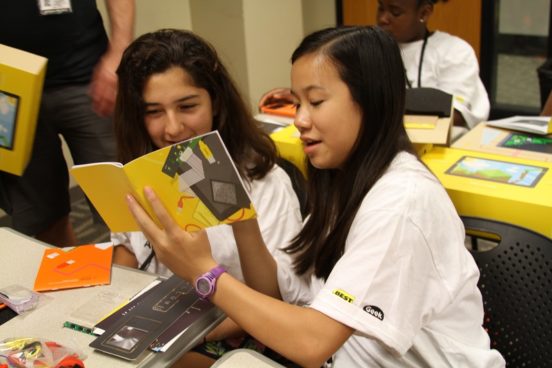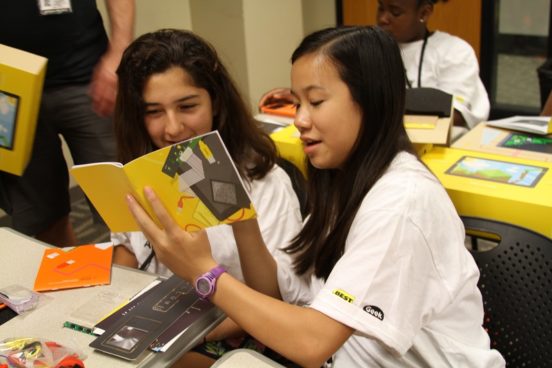 U.S. Sen. Al Franken, an advocate for addressing the nation's technical skills, visited the camp on Thursday in recognition of Best Buy's commitment to helping under-served communities acquire tech know-how.
More than 30,000 students have taken part in Geek Squad Academy camps since they began 10 years ago. More than 30 camps happened this year alone.
The camps are made possible by the contribution of time and resources from Best Buy and Geek Squad employees. About 5,000 Geek Squad Agents and Blue Shirts volunteer each year to help provide tech education.
Best Buy is committed to helping underserved youth become the future teachers, engineers, entrepreneurs and dreamers they can be. Geek Squad Academy is one of several company programs that provide access to technology at a local level.
To learn more about Best Buy's community support, visit http://www.bby.com/community-relations/