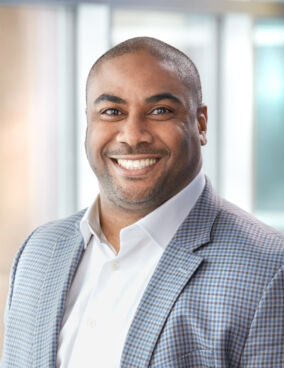 Damien Harmon is the senior executive vice president of customer, channel experiences & enterprise services for Best Buy Co. Inc. He is responsible for the end-to-end customer experience and the work that enhances every interaction with our customers and employees in his organization.
His areas of responsibility include stores and operations, in-home services and sales, virtual experiences, call centers, membership, and customer strategy, relationship offerings and insights. Damien also leads Geek Squad, Best Buy's national tech-support organization dedicated to helping customers learn about and enjoy their technology.
The goal of Damien's teams is to maximize relationships with our customers through innovation, enhanced execution, efficiency, and mobilizing our field employees to deliver extraordinary customer experiences. The goal of Damien's team is to build deeper, more impactful, and lasting customer relationships. The entirety of Damien's team is targeted at our customers and the suite of experiences that make Best Buy who we are.
Before his current position, Damien served as executive vice president of omnichannel. He established a dedicated operations plan to enhance the company's ability to create seamless experiences for our customers. He also oversaw our real estate portfolio, stores, operations, services and experiences that span from stores to virtual to in customers' homes.
Damien is a strategic business leader with a demonstrated ability to lead and execute business transformation initiatives that deliver financial growth, cost savings, customer retention, and operational discipline.
He first joined Best Buy as a store general manager in 2005 and held various leadership positions in store operations. Damien was instrumental in opening stores internationally in China and Turkey. He continued to lead the teams through evolutions of store operation models, including vice president of retail operations and services. Before rejoining Best Buy in 2019, Damien spent four years at Bridgestone Americas Inc., where he served as president of GCR Tires and chief operating officer at Bridgestone Tires.
Damien earned his bachelor's degree in management from the University of Phoenix.