From the time Molly Hayes could crawl, she would go exploring, take things apart and try to put them back together. And while some children might prefer a song or story when they had trouble falling asleep, Molly calmed her mind in a different way.
"I would ask my mom for long division problems, and I would work through those in my head until I passed out," she said. "Luckily for me, my mom was a teacher and noticed my aptitude."
With unwavering support from her mom, Molly excelled in math and science. She went on to earn a computer engineering degree. During her time at college, a male classmate told her she was "too pretty" for that type of work.
Today, she is a software engineer at Best Buy and determined to help other young women enter the tech space. In the U.S. only 28% of women hold careers in science, technology, engineering and math (STEM).
"I consider myself lucky, but you shouldn't have to be lucky to make it," said Molly. "We need to encourage women to pursue their real passions, otherwise we're going to be stuck with that 28%."
Right now, Molly is the only woman on her team of eight developers. But she's not entirely alone, thanks to her leader, Anna Bliss who also co-leads the Women in Tech branch of the Women's Employee Resource Group (WERG) at Best Buy.
"I consider myself lucky, but you shouldn't have to be lucky to make it. We need to encourage women to pursue their real passions, otherwise we're going to be stuck with that 28%."

Molly Hayes
Each month, Women in Tech members meet and have an ongoing group chat where members can reach out at any time. It is a space for women to see themselves, ask questions, seek and give advice, and share useful information.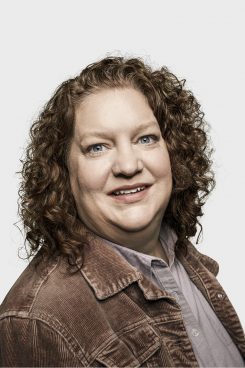 "We have a great culture at Best Buy, but it can still be mentally exhausting to not see yourself reflected in your peers and be the only woman in team meetings," Anna said. "Just knowing you're able to reach out to the group makes you feel less isolated during a day where you might otherwise only see another woman in the restroom."
Allies, leadership support are critical
When Women in Tech started in 2017, it had 15 members. Today there are more than 240 women on a joint mission of supporting women and gender equity in the tech space.
But women cannot solve the disparity problem alone. It takes support from the top. Brian Tilzer is Best Buy's chief technology officer (CTO) and a proud ally for women in tech.
"My mom is my original technology hero. She was a human computer for a large life insurance company in the 1960s," said Brian. "That means she did the math and worked the algorithms with slide rules and paper to calculate, or compute, complicated equations and problem sets."
Brian does not take his mom's influence for granted.
"I had a role model. The challenge for women — specifically in diverse populations — is the role models are not there," he said.
Anna said the key thing men can do at work is to examine how they are contributing to their immediate culture.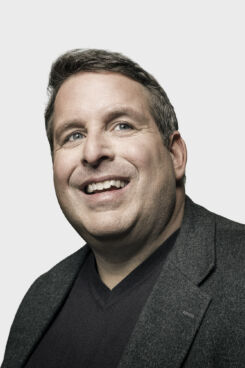 "To be an ally you need to do more than say you want to do something for your daughter, sister or any woman in your life — you need to commit to do the work of gender equity," Anna said. "That work includes challenging stereotypes, championing the value of varied experiences and backgrounds and using all of that to solve problems and create better solutions for everyone."
Brian has begun that work as CTO.
"I realize men are very often in the decision-making seats and have influence around hiring and ultimately culture," Brian said. "When I became CTO a year-and-a-half ago, there were zero women in leadership on the Digital and Technology team. Today, women make up over a third of my leadership team."
This type of improvement is encouraging to Women in Tech at Best Buy, but there's more work to be done.
"Best Buy reflects the broader computing and technology field, in that, we do not have gender parity in our representation on teams," said Anna. "I have seen our organization grow and change over the last several years, and I can't wait to see where our journey takes us."
As for Molly, she's on a mission to prove women can do anything men can do.
"There is no difference between the genders as far as ability. I was lucky that my mom encouraged the skills that I was really showing an aptitude in, but not everybody has that person there for them," she said. "I want to make it easier for women after me to pursue whatever field piques their interests and are passionate about."
Click here to learn more about how Best Buy is working to close the gender gap in STEM. Visit our careers site to learn more about working at Best Buy.