If you plan on picking out that perfect new TV and taking it home yourself, come prepared with the right vehicle.
Those fancy thin screens with superb pictures are super fragile and need to be handled with TLC. Here are some tips for getting a new television home and set up safely. (Check out this tool to help you find the perfect tv.)
Ask for help
Have another person assist you with carrying the box and installation.
Stay upright
Never, ever lay the TV flat — especially in your vehicle. Laying it flat could put pressure on the screen and cause cracks.
Read the directions
Always follow the manufacturer's directions for set up.
Handle with care
When removing the TV from the box, don't pinch the screen.
Know the hardware
Use appropriate stand, mounting and bracket equipment for your model.
Bring the right wheels
Check out the chart below to see what size vehicle you need to safely move a television.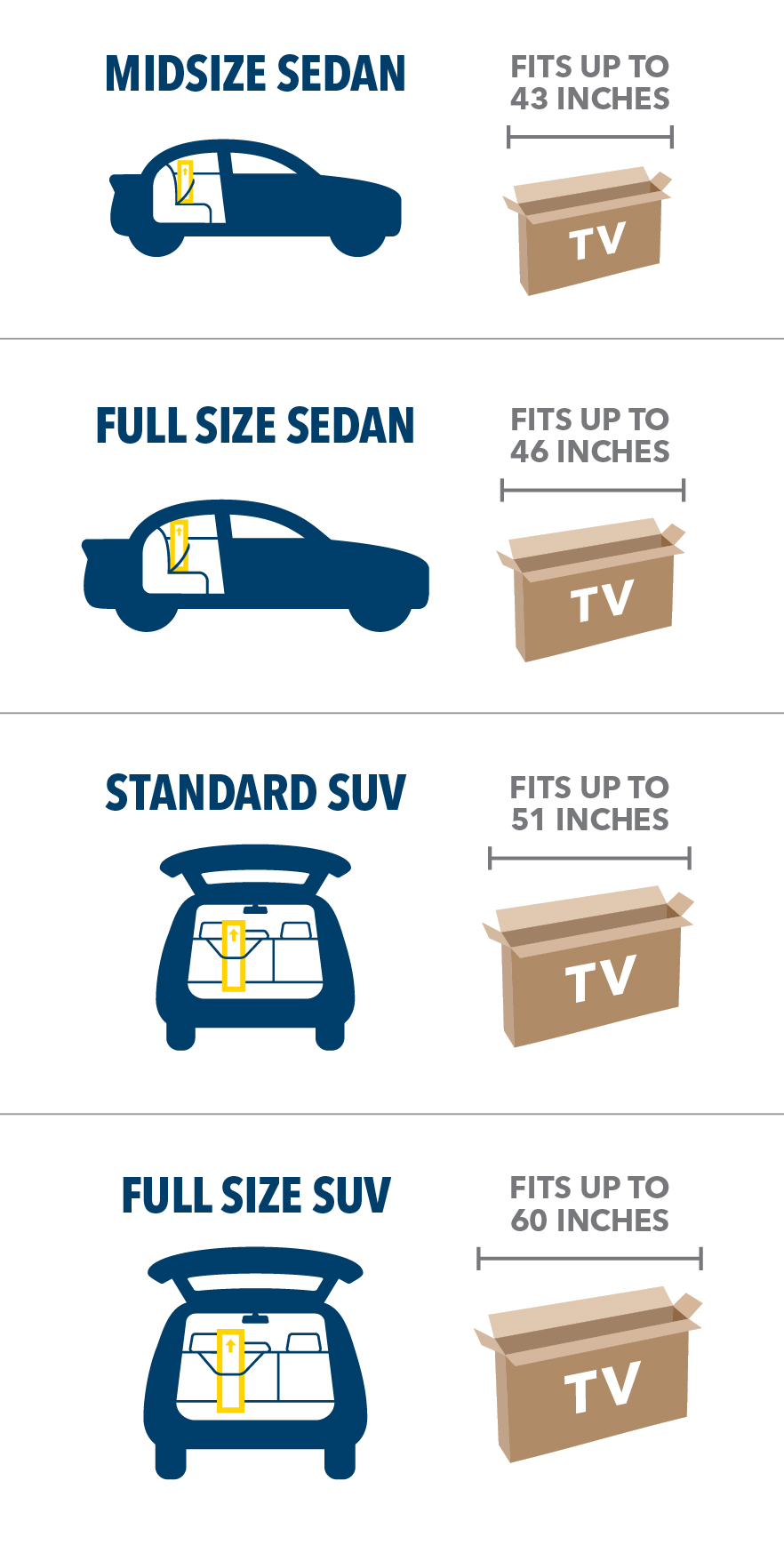 Call the experts
Don't forget, Best Buy offers free home delivery on all TVs that are 51" or larger. And Geek Squad Agents are always ready to help install your home theater equipment for you. (Need to get rid of the TV you're replacing? Here's Best Buy's guide to recycling.)
Shop Best Buy's wide selection of televisions on BestBuy.com, or stop in to your nearby store and talk with an expert Blue Shirt.