Shatae Belajac has always been involved in her community. An Assistant Sales Manager out of Pittsburgh, PA, Belajac is no stranger to doing community outreach through Best Buy. She has worked with Make-A-Wish Foundation, and has also been a St. Jude ambassador for the past six years, sharing stories and keeping her district updated on all their efforts.
So, when she heard about University of Pittsburgh Medical Center (UPMC), a local hospital whose pediatric burn unit usually does not get toy donations for their patients – she sprung right into action.
"UPMC usually has to reach out to other local hospitals for toy donations for the kids." Belajac said. "I wanted to change that."
Quickly Shatae reached out to her district manager, who offered his full support. Shatae scheduled a conference call with her district general managers where she explained the situation and why she felt they should help. The meeting ended with the idea that each store would make the same donation to help Shatae buy toys for the kids in the pediatric burn unit at UPMC Mercy.
Support and donations poured in and soon enough Shatae had more gifts than she could imagine for the kids.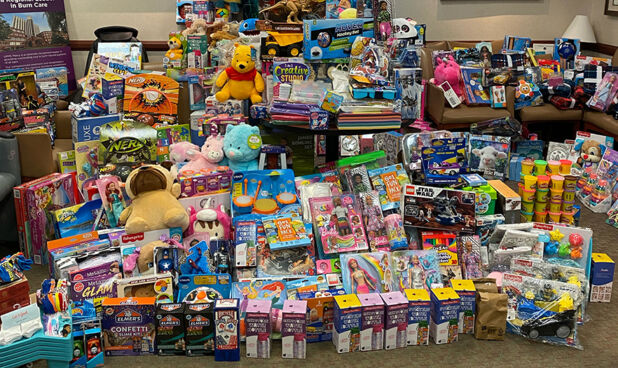 "I just bought boatloads of presents for these kids with the donation," Belajac said.
The reactions Shatae got from patients and staff were just as you'd expect – priceless.
"There were tears." Belajac said. "I did this because the hospital and the kids deserved it."
Belajac has also been involved with our Geek Squad Academy and wants to visit her local Teen Tech Center soon.
It is safe to say, Shatae is nowhere near done giving back to her community.
Follow along with all our holiday-related announcements here.