Weight loss can be a roller coaster of an experience. But for Katie Rowsey, an actual roller coaster is what launched her journey to drop 162 pounds – and gain back her freedom.
A lifetime of struggling with weight and "yo-yo dieting" came to a head for Katie last year as she waited in line for a thrill ride, only to be turned down by the operator because her weight exceeded the safety limit.
In that moment, Katie — a Best Buy employee who supports the operations for stores located across seven states — found her reason to make a change. It wasn't because she wanted to look different, or fit into a certain item of clothing, or impress someone. Katie just wanted to have the freedom to do all the things she loved to do.
"My first step was admitting to myself that I needed to make a change, and then believing that I could," she said. "I had to have a real, honest, internal conversation with myself that my weight was limiting me. I couldn't do the things I love like hiking, riding roller coasters, trying new things and running around with my nieces and nephews."
Katie used the desire for that freedom as her motivation.
"My goal was, and still is, to have the freedom to live my life how I see fit and do what I want to do. I've taken back my life and get to do the things I love," she said.
Taking the first step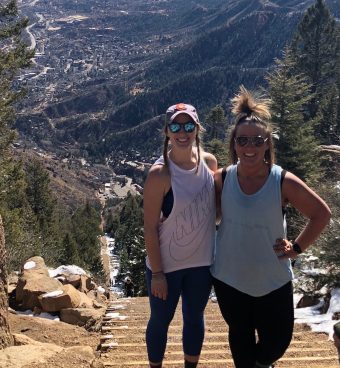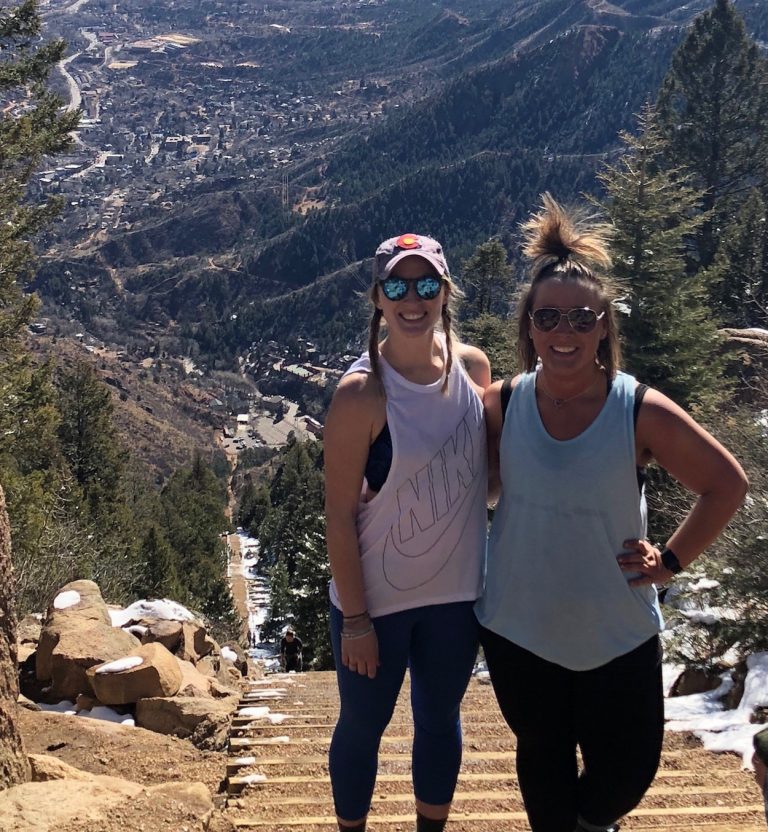 Making the decision to get healthier was hard. Going in for that first workout, however, proved to be even more difficult.
At 325 pounds, just being in the gym's parking lot was intimidating for Katie. She drove in circles around the building while talking on the phone to her sister, Amy.
As one of Katie's biggest supporters, Amy encouraged her to park the car and walk inside. "You can do it," she told her sister. That day Katie made the first of many visits that have become a consistent gym routine. That day changed Katie's life.
Katie's keys to success also included changing how she views food.
"It used to be that I'd go to the gym for 20 minutes and I'd think, 'now I can eat a pizza tonight,'" she said. "I never understood the proper way of eating."
Team effort
Katie says she has found more support at Best Buy than she ever imagined, especially as a newcomer to Kansas. Katie transferred from Illinois knowing only her new manager.
But her new team has rallied around her success. They run 5Ks in solidarity, exchange encouraging text messages and have even joined Katie in climbing Colorado's challenging Manitou Springs incline—a 2,700-step hike with a 1,912-foot elevation increase. The first time Katie hiked it, she and her sister did it in an hour and a half. When she went with her teammates, they conquered it in 61 minutes.
Katie is tackling her goals, big ones and small ones, with her teammates alongside her — and she alongside them.
"We do things to celebrate my success, and now I'm helping other people with theirs," Katie said. "I've had stores reach out and ask me for advice. That brings a smile to my face. The support system within Best Buy is unreal. I've become such a happy person. I've set new goals professionally. I've set new goals personally. Each day starts with a smile."
One year into her quest for freedom, Katie's scale reflected 115 pounds lost. But she had her eyes set on two more numbers: her 26th birthday and 162 (half her peak weight). A few months later, she celebrated her birthday alongside her teammates, who joined her in cheering about reaching that big goal, and all the little goals along the way.
Pushing herself and others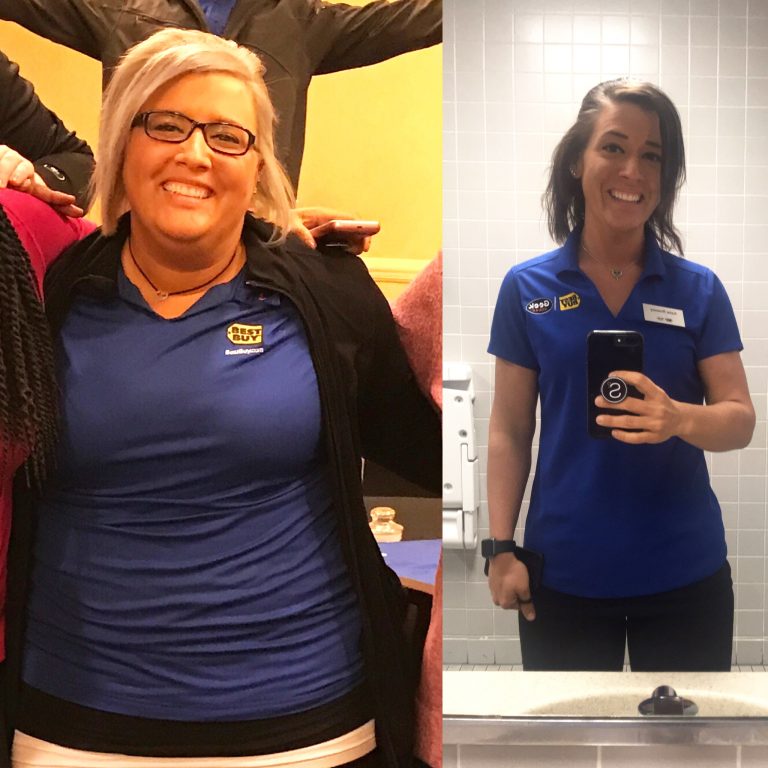 Katie wants others to know they, too, can achieve their goals.
"Believe in yourself! My sister, as supportive as she's been, couldn't do it for me. I had to stand on my own two feet. Just believe in yourself. Celebrate small things! It doesn't need to be 20 pounds lost. Celebrate that you drank a gallon of water today," she said. "Those are the moments that you can celebrate and build upon."
Remember that terrified Katie circling the gym? That first visit turned into a habit … Katie even visits the gym outside of her own workouts so she can support her friends.
And that dejected Katie walking away from the roller coaster ride? She has since climbed back up to the platform, buckled up her seat belt and screamed in delighted terror.
With her eyes set on the new year, Katie's training to do yet another scary thing: Powerlifting. "I'm terrified but I'm going to go do it!"