When Wendy and Paul Smith visited their local Best Buy store in Houston to learn about smart home technology, they weren't expecting it to result in a decked-out Halloween party complete with smart lighting, speakers and more.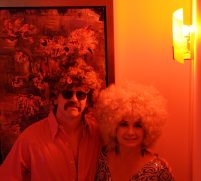 "I really wanted to be able to control things from an app," Wendy said. "My No. 1 thing: I wanted to be able to put lights on a timer."
At the store, they were told about our In-Home Consultation service and made an appointment with In-Home Advisor Angelica Fonseca to learn more about creating a smart home.
Angelica used the appointment as an opportunity to build a relationship with the Smiths, to understand their goals and aspirations for their home.
"We sat down and were just laughing and talking," Angelica said. "I really just wanted to get to know them."
From there, Angelica made a recommendation and, ultimately, pulled together the right team of Best Buy experts to bring the plan to life. The result was Philips Hue smart lighting throughout the interior and exterior of the home, Sonos speakers and a smart garage door opener.
"Although lighting may seem simple, it's very complex in a lot of ways. It comes down to seamless functionality," said Angelica. "You have to design it correctly or it really affects the experience."
Light of the party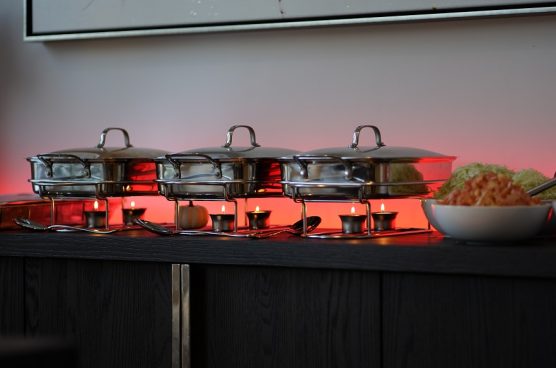 The Smiths put the new tech to the test at their Halloween party. Lights were dimmed in shades of orange, purple and green to create a festive ambiance. And Sonos speakers allowed the same music to play in different areas of the home.
And Angelica was there to help pull it off.
"I was the lighting DJ, essentially," she said. "The excitement that the guests had made me feel so good."
"Our guests loved it," Wendy said. "I got a lot of comments on the lights."
As for Wendy, it was hard to pick her favorite part of the new setup.
"I'm so happy we did all of it, but the music is a huge improvement," she said. "And being able to dim those lights is a game changer."
The party may be over, but the Smiths now look forward to building out their home with other smart tech, like thermostats, doorbells and an outdoor sound system.
"I love all of it and can't wait to do the rest," Wendy said.
Click here to learn more about Best Buy's free In-Home Consultation program.