The newest big-screen TVs are always a top draw on the CES show floor, providing an early look at the drool-worthy technology that will be heading to Best Buy stores and consumers' living rooms in the year ahead.
Recent years have featured the launch of 4K Ultra HD and OLED displays. There have been 100-inch screens and TVs so incredibly thin they make your smartphone look fat.
[callout] Need help choosing the right TV for your home?
Best Buy's TV buying guide will get you up to speed. [/callout]At CES 2016, much of the buzz is centered on a feature called high dynamic range, or HDR. Many of the leading TV manufacturers — from Sony and Samsung to LG and Vizio — are showcasing the technology, which makes the picture "pop" by greatly expanding the range of contrast and color.
"HDR is the latest and greatest in premium 4K TV technology," said Luke Motschenbacher, Best Buy's vice president for televisions. "The viewing experience is spectacular, even better than that of standard 4K."
Here's the scoop on high dynamic range technology.
What is HDR?
With HDR, you get a more realistic picture because of a higher level of contrast: The bright parts are brighter, and the black parts are blacker. That technology pairs with wide color gamut (WCG) to show a broader range of colors than previously possible. In other words, HDR isn't about more pixels, it's about better pixels.
Can you really see the difference?
Yes. The rollout of 4K Ultra HD marked a significant improvement to picture quality, and HDR takes it to the next level. In fact, many experts say it's a bigger deal than increased resolution. But, like 4K, you have to see it to believe it, and you should be able to see it for yourself in Best Buy stores later this spring.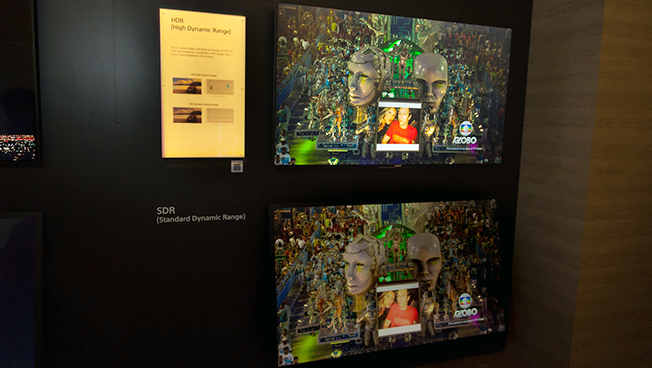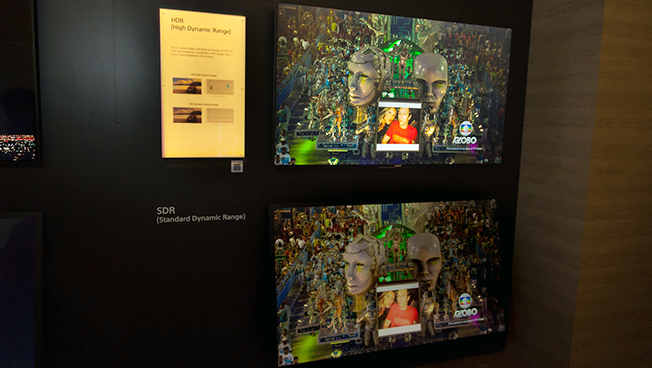 Is this the same as the HDR camera feature on your smartphone?
No. The HDR feature on your phone combines multiple images with different exposures to create a single image that mimics a greater dynamic range. The HDR feature on a TV actually expands the contrast ratio and color palette to offer a more realistic, natural image.
Is it on the market yet?
Samsung, Sony and LG already have some HDR-compatible TVs on the market, but the technology will really take off in 2016.
Is there content for it?
HDR-compatible TVs can play standard content and are capable of displaying HDR movies and TV shows. But there isn't much HDR content out there — yet. Currently, it's even harder to find than 4K content. But there should be much more streaming HDR video available soon, and Samsung is launching a new 4K Ultra HD Blu-ray player that will support the technology.
Check back for more coverage of CES 2016 and sign up for Best Buy emails to stay on top of the latest tech trends and today's hottest deals.