When Sam Messenheimer left the Marine Corps, he found it difficult to transition to civilian life. Many prospective employers didn't understand his military jargon or how his skills would translate to a new role.
Then he interviewed at Best Buy, where the leaders showed an interest in his military experience and took the time to understand how it could translate to responsibilities within the company.
The rest, as they say, is history. Sam, who started as a part-time asset protection specialist, now serves as an assistant manager in North Carolina. And he's determined to keep climbing the leadership ladder.
Sam is one of many military veterans who have transitioned to successful careers at Best Buy, both at the corporate campus in Minnesota and at stores across the country. These men and women bring unique skills and experiences that help them thrive in their new roles.
"The opportunities for veterans are very, very real at Best Buy," Sam said. "I'm living proof that this company will invest in veterans."
Here are a few examples of veterans who have found careers at Best Buy and the traits that have helped them succeed.
LEADERSHIP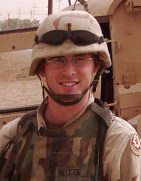 Jeremy Witte spent 10 years in the U.S. Army, serving two tours in Iraq. During the first, he was a scout platoon leader, leading 12 to 16 soldiers on combat patrols and raids in Baghdad. During the second, he was the battle captain for a Stryker infantry battalion, effectively serving as a battlefield operations manager, coordinating support for more than 300 troops on the ground.
"In most cases, those troops were in direct-fire engagements with the enemy, and I was the 911 for help," said Jeremy, who was awarded the Bronze Star for his service. "When they got into firefights, I dropped bombs. When people got shot, I called in helicopters to evacuate wounded soldiers."
Jeremy, like many veterans, gained invaluable leadership experience while in the military. He now serves as Best Buy's vice president of returns, damages and recommerce.
"Leadership is giving crystal-clear guidance on what the mission is and how that mission impacts the team," he said.
Whether in the Army or at Best Buy, leaders need to empower their teams with the tools and skills they need to do their jobs, Jeremy said. In the military, that might be ammunition or new boots. In a corporate setting, it's Excel training or new software.
And, ultimately, it's about preparing the next wave of leaders.
"How are we training and developing those who serve with us?" Jeremy said. "How are we addressing their needs and preparing them to be future leaders in our organization?
WORK ETHIC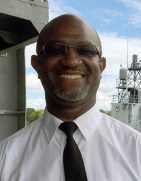 After spending 14 years in the Air Force and Army National Guard, Calvin Smith worked a variety of part-time jobs. Then, during one of his frequent trips to Best Buy, an employee suggested he should apply for a job to get the employee discount.
Calvin started as a seasonal employee for the holidays in 2003, then got hired on for a role in Geek Squad. He has served in several leadership roles through the years. Currently, he's the general manager of a store in Summerville, South Carolina.
Calvin, who climbed to the rank of staff sergeant, said he uses the skills he learned in the military every day at Best Buy. In addition to leadership training, he also developed a strong work ethic that he believes is engrained in many veterans.
"When people depend on you, you have to show up every day," he said.
And, as a general manager, he seeks out those traits in others. He has hired eight former military members at his store.
"When you're really able to tap into that person's specific skill set and what drives them, it's amazing what they'll do," he said.
ADAPTABILITY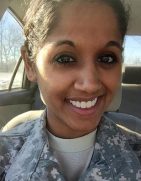 Seema Patel spent six years in the Army National Guard before getting out last May. She started as a human resources specialist and later served as a cadre, training new recruits during the time between when they enlisted and when they left for basic training.
She has also worked in merchandising at Best Buy for the past three years. She's currently a merchant analyst, working with vendors to set the pricing and sales for DSLR cameras and the broader digital imaging department.
During her time at Best Buy, she has shifted roles and product categories. Her military experience taught her to adapt quickly amid constant change.
"There's a mindset of being able to be like, 'OK, things change. Let's move on,'" she said. "You have to be able to adjust on the fly and realign toward a new goal."
That's a perfect fit for Best Buy, where one of the company values is to "Learn from Challenge and Change."
DRIVE/AMBITION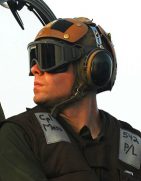 Sam Messenheimer, who was a mechanic on Harrier jets while in the Marine Corps, first joined Best Buy in January 2015 as a part-time asset protection specialist at a store in Germantown, Maryland. After just a few months, he approached his managers to ask for more responsibility.
He moved into store operations, working in merchandising and inventory roles to learn more about the business. Before long, he made the jump to operations manager at a nearby store in Gaithersburg, Maryland.
Now, he's the sales manager at a store in Winston-Salem, North Carolina. He has his sights set on becoming a general manager and a district manager after that.
"The ultimate goal is to go as high up as I can go," he said. "There are a lot of veterans who have that same mindset. We're ambitious and competitive."
Are you a military veteran? Click here to see how your skills might translate to a career at Best Buy.