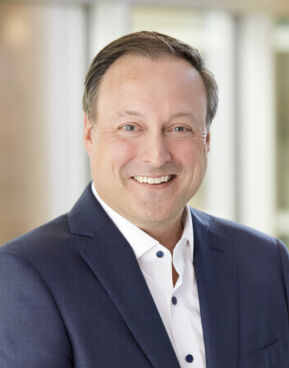 Jason Bonfig is the senior executive vice president of customer offerings and fulfillment for Best Buy Co. Inc. In this role, he oversees all elements of merchandising and product category management, supply chain and marketing for Best Buy's core U.S. business. He also leads the company's Exclusive Brands private-label team.
Jason has been a merchant at Best Buy for 20 years, working in and leading some of the most complex product categories. He is recognized as a leader in the industry, driving Best Buy and its vendors to improve the ways in which we serve our customers and solve their needs.
Prior to his current role, Jason was Best Buy's chief category officer for computing, mobile, gaming, health and wellness, accessories, and Exclusive Brands.
Jason has a bachelor's degree in marketing from the University of Minnesota Duluth. He serves on the board of the Best Buy Foundation.