This summer, 17-year-old Joe Hernandez had an opportunity to design his own PopSockets PopGrip, and make his voice heard at the same time.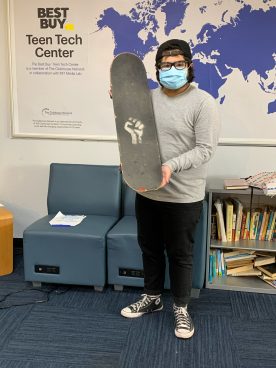 Joe's design, a raised black fist on the background of a Pride flag, represents the importance of looking at activism through the lens of intersectionality — something he learned by having friends in the Black and LGBTQIA+ communities.
"I thought it would be a good idea to try and show that equality is more than just a few steps in one direction," he said.