When the summer started, Teri Jones and Ted Ritts were shy. Super shy, they'd say.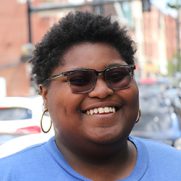 But an internship — organizing a community block party for Level Up Studios, a nonprofit creative arts center in northeast Pittsburgh — would help with that. Over the summer, the pair would need to line up sponsors, ask for donations, schedule food and entertainment, and navigate the city permitting process. That meant talking to strangers, being persuasive and, on occasion, getting comfortable being told "no."
"That was out of my comfort zone," said Teri, a high school senior. "But it pushed me out of my shell."
Growth-oriented internships are a major component of Best Buy's new Career Pathways workforce readiness program. The program, offered through our network of Best Buy Teen Tech Centers across the United States, enables students to learn "soft" skills over the course of the school year, such as interviewing, how to dress and networking. That's in addition to the skills teens gain by accessing cutting-edge tech at the centers.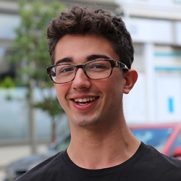 After completing the training, students like Teri and Ted (who attend the Teen Tech Center housed at Phase 4 Learning Center in Pittsburgh) are placed into paid apprenticeships, externships or internships, like the one they completed with Level Up Studios, putting those soft skills to work on the job.
By August, Teri and Ted had their "elevator pitches" down solid, approached business owners and others with confidence, and took "no" with a grain of salt. And the event came together successfully on a sunny Saturday.
"I'm proud of them," said Marcus Glover, who supervised and coached them on etiquette, communication and confidence. "You've got to learn how to weather the storms in life, and they stood tall."
Career Pathways
Teen Tech Centers provide a free, safe space for teens in underserved communities to access and explore cutting-edge technology, from photography and graphic design to 3D printing and music production. They're also places to keep up with classes, make positive adult and peer relationships, and discover career possibilities.
"Teen Tech Centers are incredible places for teens to learn tech skills and work on projects that excite them," said Andrea Riehl, senior manager of signature programs for Best Buy's social impact department. "What we want to do with Career Pathways is help with the transition of turning those skills into careers."
About 230 teens participated in Career Pathways internships this summer. That number will grow as the program ramps up. We have 30 Teen Tech Centers now, with another 30 expected to be open or identified by the end of 2020. We intend to have the internship program at all locations by 2021.
A look at corporate life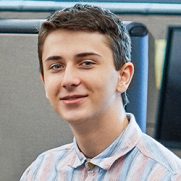 Henry Dukart took part in Career Pathways last school year at a Teen Tech Center in St. Paul, Minnesota. He was placed in an internship at Best Buy's corporate headquarters this summer.
"I'd never had an internship — or a job — before," said Henry, a high school senior. "It was an awesome experience."
He worked with the social impact team, and Andrea was his supervisor. Henry helped with Geek Squad Academy, setting up, instructing and supporting the two-day summer camps held across the United States. He also took inventory of equipment and learned about spreadsheets. "I hadn't used them before, but they're really useful," he said.
The goal was to give him a broad overview of what it's like to work in a corporate setting, Andrea said.
"He was a very positive presence," she said. "He threw all his energy into whatever he was asked to do."
Summer ends, opportunity doesn't
This fall, Henry is back in school and exploring college options.
Back in Pittsburgh, Teri continues to work with photo editing and design at the Teen Tech Center in addition to classes. She's interested in starting a T-shirt company.
Teri also got hired at the Best Buy store in nearby Munhall, Pennsylvania, and she credits her time at the center and internship with boosting her customer service skills.
Meanwhile, Ted is enrolled in community college and has found a passion for robotics, thanks to the Teen Tech Center. He said he'd like to get an associate's degree and then go to a four-year college to get a bachelor's, possibly in biomedical engineering. Those are goals he never imagined, but support from the people he's met at the center and access to technology changed that.
"I can do whatever I want and follow my passions and dreams," he said.
Pictured at top: Sophia Crowley, left, Henry Dukart and Nasri Maktal all got hands-on work experience this summer during internships at Best Buy's corporate headquarters in Minnesota. You can read about Nasri's internship experience here.
To learn more about Best Buy Teen Tech Centers, click here.