Best Buy landed a top spot on the annual Human Rights Campaign (HRC) Corporate Equality Index, achieving a perfect rating of 100 and earning the designation as a "Best Place to Work for LGBTQ Equality" for the 14th year.
HRC's Corporate Equality Index benchmarks and reports on how companies are helping to achieve workplace equality for LGBTQ employees.
At Best Buy, inclusivity is not only our policy, but it's embedded in our culture. Our leaders encourage employees to "bring their whole selves" to work, and they mean it.
Here are a few examples of why we earned a perfect score from HRC and the people it impacts:
Inclusive benefits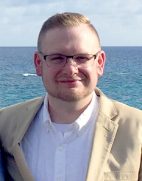 At Best Buy, employee benefits extend to same-sex or opposite-sex domestic partners as well as spouses. It's not just health benefits, either, but also bereavement leave, Employee Assistance Program, FMLA benefits, life insurance and more. Joshua Scott, general manager of our store in North Fayette, Pennsylvania, takes advantage of them.
"My partner and I feel secure knowing that if something happened to me or to him that we are protected by these benefits," Joshua said. "I make sure my employees know during recruiting, interviewing and orientation that they can be themselves at work – it's what makes Best Buy so great. I share my story with them so they can bring their passion to work every day with our customers."
Support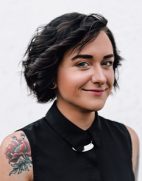 More than a decade ago, Best Buy employees established PRIDE, an Employee Resource Group for LGBTQ employees and allies. The group advocates for development, recruitment and a commitment to foster an inclusive and diverse work environment for LGBTQ employees. Emily Finn is a PRIDE leader.
"Everyone should be able to show up as their true, authentic selves at work," Emily said. "It's extremely important to me that I work for a company where representation and intersectionality have become such a large part of the conversation. Being part of the PRIDE leadership team has made me feel more supported and empowered than I ever have in my career."
Resources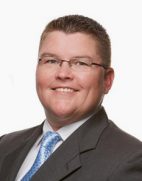 Best Buy recently launched a new workplace transition and gender identity toolkit for our employees. It provides guidelines and resources for supporting an employee through a gender transition and establishing an environment where non-binary gender expressions are respected. Shawn Wimberly, whose day job is on Best Buy's procurement team, led a volunteer team to develop this toolkit. "Most of the policies and resources were already in place," Shawn said. "We packaged them together along with best practices for communicating through the entire process and developed a training program to help educate employees on what is available, appropriate and expected."
As someone who identifies as gender nonconforming, Shawn brought in personal experiences as well as the knowledge of Best Buy processes. "Many employees have reached out to share their gratitude for the toolkit," Shawn said. "However, the thoughtful conversations and action planning for continued improvements that the toolkit has sparked is what's really amazing."
As a member of HRC's Business Coalition for the Equality Act, Best Buy recently supported new federal legislation providing protections for LGBTQ people.
Click here to read the full HRC Corporate Equality Index.