College living doesn't have to be the start of a diet consisting of ramen and macaroni and cheese.
Whether you're in an apartment or dorm room this year, I'm here to let you know as a recent grad myself, there are options. If you have a microwave, mini fridge, mug and a few ingredients, you can eat like the aspiring foodie you deserve to be.
To help, here are three of my favorite food hacks that take little effort but reap (tasty) benefits.
1. Two-minute omelet in a mug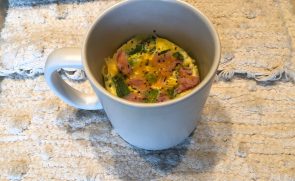 Want to ditch the long breakfast line but still get a good breakfast? Make this recipe instead.
Just grab your favorite mug, whisk up a few eggs and ingredients of your choice, and pop it in your microwave for a minute. And you can easily customize it with your favorite ingredients.
Ingredients:
2 to 3 eggs
1 tablespoon shredded cheese
Olive oil or cooking spray
Salt and pepper
Optional add-ins: salsa, sliced ham or turkey, salsa, green onions
Instructions:
Coat your mug with olive oil or cooking spray.
Add eggs to mug and whisk together with a fork.
Add your choice of ingredients (I used ham and green onions), cheese, salt and pepper. Whisk till all ingredients are completely mixed together.
Microwave on high for one minute. Stir and break up any large chunks of egg.
Cook for another 45 to 60 seconds or until eggs are set.
Top with a bit more cheese, salt and pepper, and enjoy!
2. Four-ingredient peanut butter bites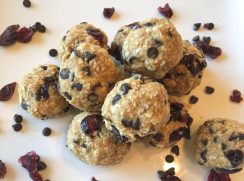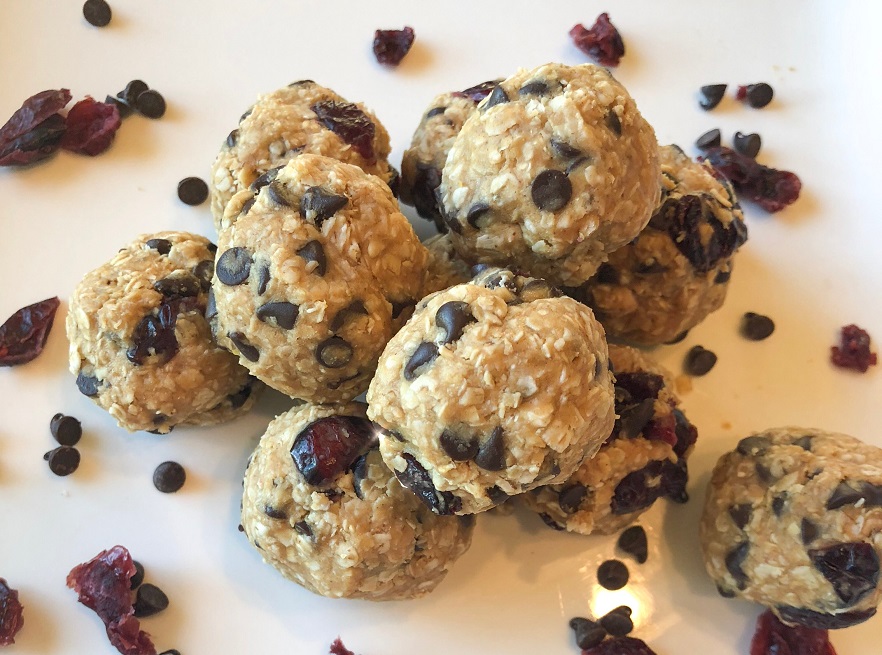 For all the mornings when you wake up five minutes before your 8 a.m. class with no time for breakfast, here's a quick and healthy solution. These no-bake energy bites are the perfect pick-me-up. Mix together these four ingredients, shape into balls and keep them in your mini-fridge for a great snack on the go.
Ingredients:
3/4 cup peanut butter or nut butter (I prefer almond butter)
1 3/4 cup old-fashioned or quick-cooking oats
1/3 cup honey
1/3 cup chocolate chips
Optional add-ins: 1/4 cup flax seeds, chia seeds, dried fruit (I like dried cranberries), shredded coconut
Instructions:
Stir all of the ingredients together in a large mixing bowl until combin (Or if you get tired of using a spoon, just use your hands. That's what I do!)
Cover and let chill in the refrigerator for half an hour.
Once chilled, roll into balls of whatever size you would like. (Mine were about 1 inch in diameter.) Store in an airtight container and keep refrigerated for up to a week.
3. We all scream for (nice) cream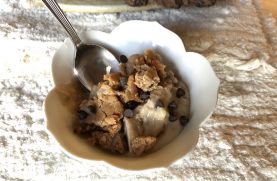 This last recipe is sure to satisfy your sweet tooth, and it's a healthful and lower-cost alternative to convenience store ice cream. Nice cream at its simplest is frozen bananas blended and frozen, with a few ingredients of your choice, such as chocolate chips, cookies, nuts or dried fruit. What's not to love?
With the help of a small personal blender, you can enjoy your very own nice cream at the push of a button. And it's virtually mess free.
Ingredients:
1 large ripe banana
Optional add-ins: chocolate chips, peanut butter, nuts, candy, fruit
Instructions:
Peel the banana and chop into small pieces.
Place pieces in your freezer until completely frozen (overnight is ideal).
Toss the frozen bananas in your high-speed blender and blend until they look gooey. Note: keep blending until there are no last bits of bananas. The mixture will shift from blended banana to a creamier texture. (If adding any mix-ins, like peanut butter or chocolate chips, this is the time. I added 1 tablespoon of peanut butter to add to the thickness.)
Transfer the mixture to an airtight container and freeze until solid. (You could eat it right away but it will be quite soft.) I recommend freezing it for at least a few hours.
If you enjoyed these recipes, don't forget to check out Best Buy's Student Hub to sign up for deals on back-to-school essentials like the kitchen gadgets we used here.