My younger siblings collect them, my coworkers hoard them, and my grandma has gone two weeks with one and cannot imagine going back. I'm talking about PopSockets.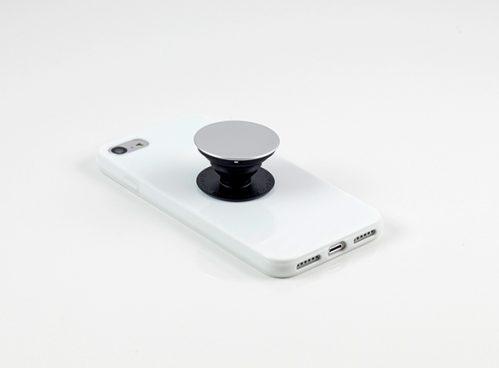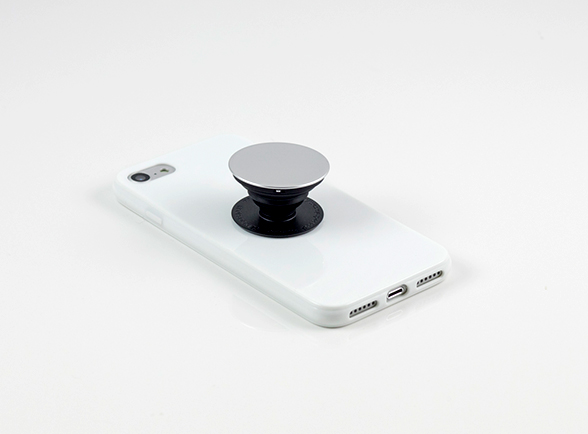 Accordion-like discs stuck on to the back of phones, PopSockets have become a popular go-to accessory (just check out the celebrity social media feeds that show them off.)
Sure, they provide a fashion statement, but they're practical, too. Here are five things to know.
Selfie obsessed?
As phones and tablets become larger, having a dependable way to hold (and not drop) them is more important than ever. Any avid selfie taker would agree that it's important to have a steady hand while taking your photo. If for no other reason than to minimize blurring and make sure your photo is, quite literally, picture perfect. By wrapping your pointer and middle finger on either side of your PopSocket, then using your thumb to set up that pic, challenge averted. Whether you snap high or low, you'll have the ultimate control.
On-the-go texter?
Are you prone to cracking your phone screen because your phone slips out of your hands easily? Then use your PopSocket as a stable way to hold your phone while you're navigating maps or texting friends. While a traditional case will keep your phone safe, adding a PopSocket will keep it secure.
Into long-distance discussions?
If you're the type who talks with your hands (guilty), and frequently video chats, the PopSocket can be an easy way to give your arms a break. Simply extend the PopSocket and set your device on its bottom edge (standing vertically). If your device resembles the Leaning Tower of Pisa, you've successfully mastered this functionality. Engaging in healthy face-to-face conversation will hopefully help make it feel as though the screen (and distance) between the two of you isn't really all that far.
Second-screen junkie?
Face-to-face conversations aren't PopSockets' only hands-free functionality. Add a second disc and prop your phone up horizontally. Stream shows, play music videos or scroll through social feeds — all hands free. Multitasking has never been easier!
Hate the tangle?
I love to work out, but my biggest pet peeve? Tangled earbuds. Pop on two PopSockets at the top and bottom of your phone and voila! You have a quick and easy cord wrap.
Find your favorite PopSocket designs at a local Best Buy store or on BestBuy.com.