Best Buy Co., Inc. (NYSE:BBY) today announced that Cindy Kent, a seasoned health care executive, has been appointed to its Board of Directors, effective immediately.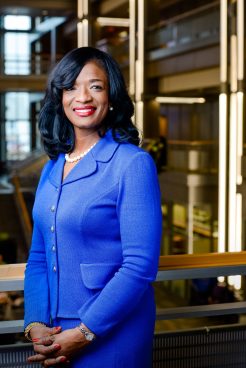 Kent most recently served as president and general manager of the Infection Prevention Division at 3M Co., a global science company that manufactures and markets products and services across a range of industries.
Kent has more than 25 years of experience across a variety of roles and segments of the health care industry. Prior to joining 3M in 2013, she worked at medical device maker Medtronic Inc. and pharmaceutical company Eli Lilly & Co.
"We are delighted to welcome Cindy to the Board," Best Buy Chairman and CEO Hubert Joly said. "As part of our Best Buy 2020: Building the New Blue strategy, we are committed to enriching people's lives through technology by addressing key human needs, including health and wellness. Cindy's expertise in this area will be invaluable as we build on our existing efforts to grow a strong health and wellness business."
"I have genuine respect for what Best Buy has accomplished in recent years and am excited to contribute to its overall customer-focused strategy, particularly its emphasis on the health and wellness of its customers," Kent said. "I am honored to be able to lend my passion and experience in health care to the company as it pursues this next phase of its growth."
Kent, 49, earned a bachelor's degree in industrial engineering and management from Northwestern University. She also holds an MBA and a master of divinity from Vanderbilt University.