Best Buy Chairman and CEO Hubert Joly on Tuesday said that the journey to building a more diverse and inclusive culture starts with the company's values.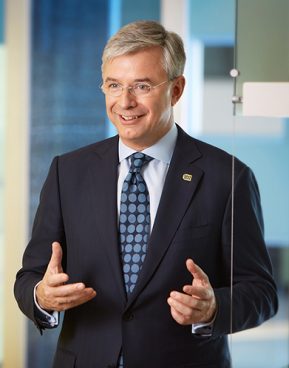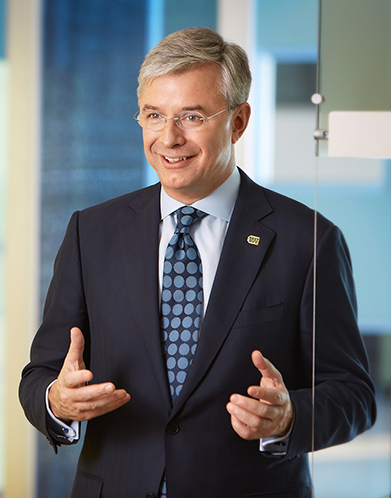 "Every organization is a human organization. It is about individuals working together to accomplish something, pursuing their life's purpose and connecting it to the purpose of the company," Joly said in front of a few thousand of the world's top retailers. "It's creating an environment where our employees can live our value of 'unleashing the power of the people.' It's hard, though, to unleash the power when you don't feel accepted."
Joly spoke as part of a panel discussion on the importance of diversity and inclusion in the workplace at NRF 2018: Retail's Big Show. The panelists were Sarah Alter, president and CEO of Network for Executive Women; Benno Dorer, chairman and CEO of The Clorox Co.; and Marvin Ellison, chairman and CEO of J.C. Penney Co. Inc. Shannon Schuyler, chief purpose officer of PwC, moderated the event.
Diversity has been a top priority for Joly since he joined Best Buy in 2012. About half of his direct reports and 40 percent of the company's board are women.
"The fact that we have good gender diversity at the top cannot hide the fact we have a lot of progress to make throughout the company from a gender standpoint and with people of color," he said. "As CEOs, we have an imperative to act on this. This issue is in our hands."
He added: "We are dealing with tough, complex issues with decades if not centuries of biases. It's an exciting journey, but it's a human journey. So, by definition, it's messy. I know that on our journey we are going to stumble and make mistakes. It's so important from a human and societal standpoint, and we have no choice but to stick with this journey."
In 2017, Joly signed the CEO Action for Diversity & Inclusion™ pledge and took the ParityPledge™, promising to interview at least one qualified woman candidate for every position, vice president and above.