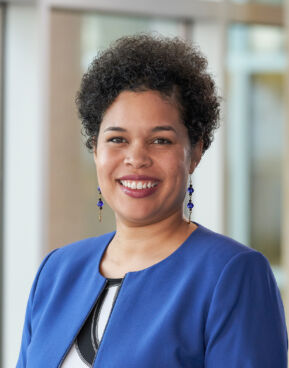 Chemu Lang'at is the chief operating officer of Best Buy Health for Best Buy Co. Inc., leading the Operations and Quality & Regulatory functions. In this role, she is responsible for the Caring Centers, expanding the reach of our supply chain and operational ecosystem, driving a culture of quality and ensuring compliance of our offerings and medical devices. She also leads the health equity work for Best Buy Health.
Prior to joining Best Buy, Chemu was the Regional Head for Africa under Medtronic Labs, developing and scaling community-based, technology-enabled solutions for chronic disease management across. Chemu previously worked as a Principal Biomedical Engineer for Medtronic, as well as a Systems Safety and Reliability Engineer at NASA's Johnson Space Center.
Chemu received her bachelor's degree in Mechanical Engineering and Assistive Technology from Hampshire College, a master's degree in Biomedical Engineering from New Jersey Institute of Technology, and an executive MBA from Massachusetts Institute of Technology. She serves on Best Buy Foundation's and Splash International's boards and is a strategic advisor for TIP Global Health.