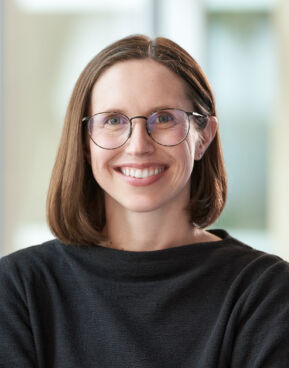 Jenny Ramseth is the chief product officer of Best Buy Health for Best Buy Co. Inc., leading the product management, research, design and marketing teams.  She is responsible for delivering valuable products and experiences that enable care in the home and help people live better, healthier, more independent lives.
Jenny has over fifteen years of health technology experience leading product, strategy, and innovation teams. She is passionate about deeply understanding what people need and building collaborative teams to co-create solutions that make a meaningful difference in people's lives.
Prior to joining Best Buy Health, Jenny was at Medtronic where she focused on cardiovascular disease management, diagnostics and monitoring. Jenny has a bachelors degree in biomedical engineering from the University of Wisconsin and a master's in business administration from the University of Minnesota.