About 150 8th grade students at Fleming Middle School in Houston got hands-on and learned how to build their own computers on Friday – with the help of dozens of Best Buy volunteers. It was the latest, but certainly not the last, example of Best Buy's investment in Houston schools, nonprofits and surrounding community.
Best Buy employs thousands of technically skilled employees in the greater Houston area. Many of them were affected by Hurricane Harvey last August. While we addressed our employees' immediate needs, we also knew the path to full recovery for them and for the Houston community would be a long one.
To that end, we are proud to reaffirm our commitment to the area's lasting recovery. We have made a $580,000 commitment to help put technology and tech education programs into Houston schools and local community organizations that serve youth.
"From financial donations, to providing tech in the classroom, to the new Best Buy Teen Tech Center – we're committed to Houston's health and vitality long term," said Laura Bishop, Best Buy's chief corporate responsibility and sustainability officer.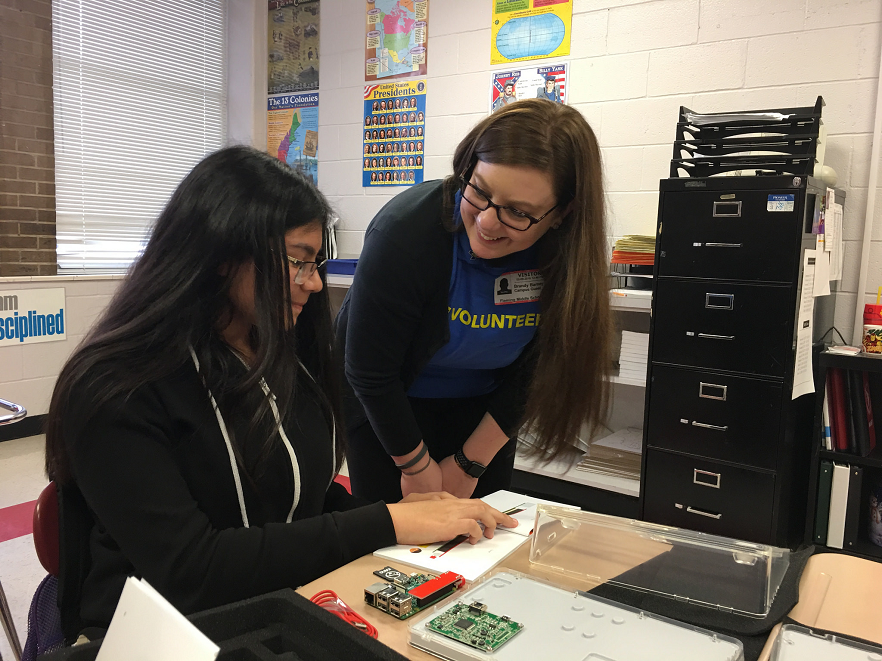 And that hands-on help in Houston is happening in multiple ways, such as:
A $160,000 donation to the Houston Independent School District (HISD) will bring a new tech lab to Fleming Middle School, and helped 150 8th graders build their own computers. This total donation has enabled more than 5,000 students to receive high-tech education and training.
This summer, Houston will be home to two Geek Squad Academy camps, offering teens free interactive experiences to spark students' passion for technology.
A Best Buy Teen Tech Center will open in Houston this year. It's a place where teens will have access to state-of-the-art technology like 3-D printers, digital media, robotics and coding.
Our impact is already being felt across the city.
"We're so thankful to Best Buy for this generous contribution to our Houston schools and community," said HISD's Chief Technology Officer Lenny Schad. "Whether it's Ms. Maye's STEM class at Burbank Middle School, or it's Mrs. Webb's coding course at Fleming Middle School – Best Buy's funding and mission of teaching teens technology is instrumental in helping our students prepare for their futures."
Learn more about Best Buy's commitment to the community by clicking here.