You come to Best Buy to see and try the latest and greatest technology, from 4K TVs to virtual reality. But we know there are also a lot of really cool, innovative products out there that aren't yet on our shelves.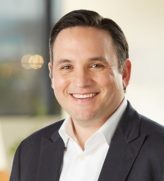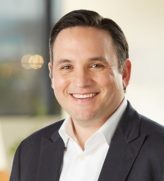 That's why we're launching Best Buy Ignite, a new program that gives customers access to even more of the newest tech from some of the most inventive entrepreneurs and startup companies in consumer electronics.
To learn more about Best Buy Ignite, we sat down with Patrick McIntyre, our vice president of strategy who works closely with the startup community. 
Why is Best Buy Ignite significant for Best Buy? 
Patrick: Best Buy Ignite is yet another step in our promise to help customers learn about and enjoy the latest technology. We know our customers want to see the best tech as fast as possible, and we'll keep trying new things to deliver on our promise.
Has Best Buy worked with startups before?
Patrick: We've worked with startups before and will continue to do so. There are a lot of new, early-stage products in the market, and there are only going to be more. At Best Buy, we have the unique ability and resources — our website, our stores, our vendor relationships — to help showcase those products to consumers.
How will this benefit Best Buy shoppers?
Patrick:  Best Buy Ignite will help us bring even more innovative, new products to our consumers. So while shoppers won't necessarily see a big difference in how we operate, they will have more opportunities to discover some of the coolest tech out there.
What gets you most excited about Best Buy Ignite?
Patrick: For me, this captures what I've loved most about Best Buy since my teens and 20s — going to the store to see and experience new things. We always have the coolest new gadgets, and now Best Buy Ignite should allow for an even more dynamic product lineup. And, to a degree, it brings the excitement of CES and Silicon Valley to Best Buy. That's the kind of stuff you're going to see even more of — cool, new products for our customers to enjoy.
Check out how our revamped store in Silicon Valley is putting the spotlight on startup companies and innovation as part of Best Buy Ignite.