Nearly 40 high school students from Chicago got expert training from music industry professionals earlier this month during Best Buy's Grammy Camp Weekend, powered by Chicago City of Learning.
The aspiring artists studied with Grammy Foundation professionals, whose clientele includes artists such as Beyoncé, Jason Mraz, Jay Z, Madonna, Pink and Usher. The teens developed industry skills while learning about songwriting, electronic music production and video production.
Participants were selected from area high schools, the Best Buy Teen Tech Center at Little Black Pearl Art and Design Academy and other Chicago City of Learning partner organizations.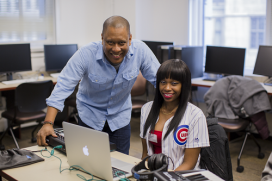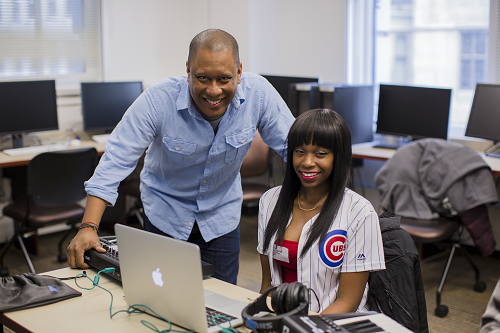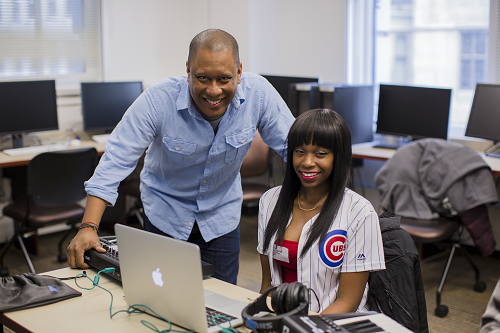 The students earned digital badges, which show the skills they achieved and are stored in portfolios at ChicagoCityofLearning.org that can be shared with teachers, college admissions officers or prospective employers.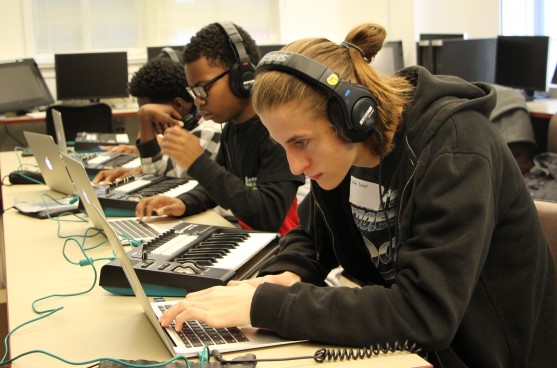 While the Grammy Foundation influences the lives of young people by opening the windows of opportunity that music can provide for their futures, Best Buy's Teen Tech Centers are all about showing youth of today the wonders of technology. Chicago City of Learning, of which Best Buy is the lead corporate sponsor, joins together learning opportunities for young people in a way that allows them to think about, pursue and develop their interests, leading to what they can ultimately become.
Anyone interested in an immersive music industry summer experience is encouraged to apply to GRAMMY Camp at www.grammyintheschools.com before March 31, 2016.
To learn more about Best Buy's mission to provide teens with opportunities where they can develop tech skills that will inspire future education and career choices, visit our Community Relations website.