In August 2019, Best Buy social media specialist Lindsay Montoya and her husband, Brian, welcomed their son, Marcello, into the world. Holding 8 pounds, 6 ounces of optimism in their hands, these new parents had big plans for the life of "Marcelito."
Tucked in a neighborhood in New Jersey, the Montoya household is bilingual; Brian's first language is Spanish while Lindsay's is English. They planned to raise Marcello with as much of each culture as they could and had a goal for their little guy to learn two languages.
With the undeniable ambition and excitement of a new mom looking out for her little one, Lindsay searched high and low for children's books that would boost learning both English and Spanish. She found that bilingual households were common, but children's books about that are not.
So, Lindsay decided to take matters into her own hands — and words — and write one herself.
The result was Marcelito the Niñito, a book that celebrates the joys of being bilingual. It's based on her own family, with the main character inspired by her son.
"Being bilingual is a wonderful thing, and I hope to inspire children and parents to recognize how special the gift of knowing two languages truly is."
Doing the write thing
Lindsay played "Super Mom" during her months of parental leave with Marcello. In addition to bonding with her baby boy, she managed to write a book. While juggling bottles, blankies and binkies, she put her ideas into words whenever they came to her. Putting pen to paper during nap times. Sunrise snuggles. Late night nursings. You name it.
And that, she claims, was the easy part. She had previous experience with creative writing and is a pro at words thanks to her day job. Plus, her picture-perfect inspiration was sitting right there in her arms.
But in October of 2019, the book came to a halt. The copy was pristine, and the plot was on-point, but one thing was missing for a children's book: pictures!
While Lindsay was stoked about the storyline, she didn't have the same confidence in her artistic abilities and had no idea what to do about the design. And so, the book sat. For ten months.
"The most challenging part of the whole process was finding someone that can make your vision come to life on a page," said Lindsay. "I have this picture in my mind, but is someone else going to be able to grasp that same image?"
Months later, a creative cousin stepped in to save the day and get the illustrations underway. And thanks to the many free publishing resources of the world wide web, it was a breeze from there.
In March 2021 — almost 17 months after she wrote the first word — her book was officially released.
A book of life
Marcelito the Niñito is inspired by moments with the Montoyas. A day in the life of a dad who speaks Spanish and studies science. A mom who speaks English and loves to bake. Two dogs in the mix. And a bilingual little boy, Marcello, who takes on the day surrounded by this wholesome household of his.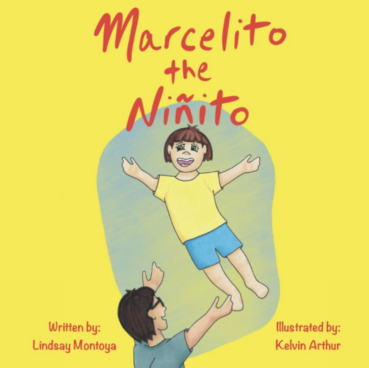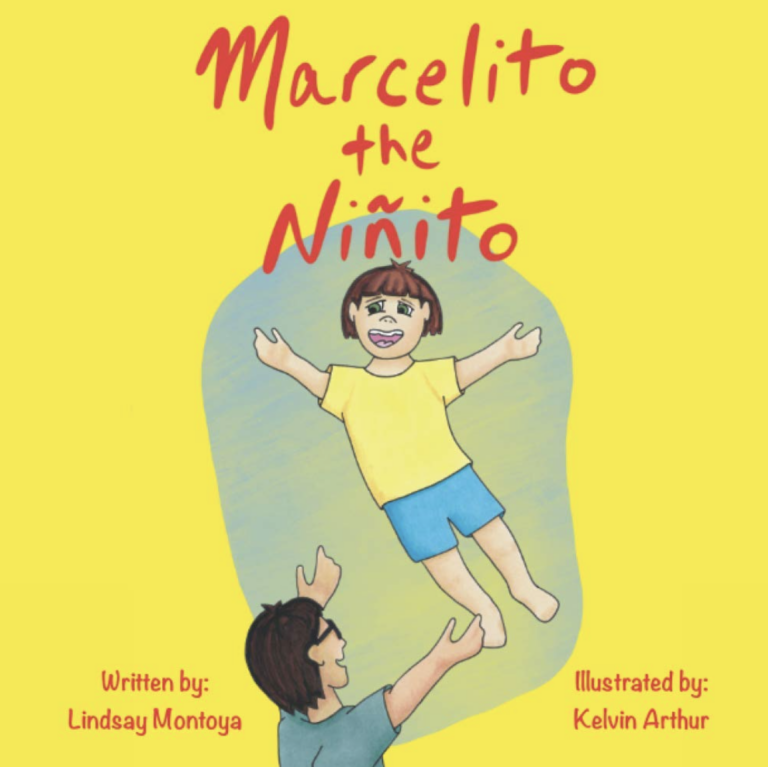 But Marcelito the Niñito isn't your average children's story. This one-of-a-kind read is written in two languages. Each page has the sentences in English and Spanish, so you can read the story in one language, while learning the same words in the other.
"Anyone can read the book, that's the amazing thing about it. It's written in a way that is very easy to understand, whether you know these languages or not," said the author.
Lindsay reveals the most rewarding part of the whole process was the moment her book was officially for sale online.
"I was just happy that it was out there, and I could see all this work finally come to life," said Lindsay, "It was a really proud moment."
But we can't help but mention it sold over 100 copies in the first week. That's no small feat for a first-time author. And she's not stopping there. Lindsay hopes that this will one day be a series, which means more books and more bilingual learnings for families across the world.
It just happens that she is due later this summer with her second child. So perhaps parental leave No. 2 will bring a second book, too.
Click here to view our Latinx Heritage Month landing page on BestBuy.com.