Best Buy's Geek Squad Academy summer camp is visiting a tribal nation for the first time as part of the federal government's ConnectHome initiative.
About 135 students between the ages of 10 and 18 are participating in the two-day camp this week (June 14-15) at Durant High School in Durant, Oklahoma, home of the Choctaw Indian Nation. They're getting hands-on tech experience and learning 21st-century skills that can make a difference in their future education and career choices.
This event comes one year after President Barack Obama first introduced ConnectHome during a speech at the school. The public-private collaboration strives to narrow the digital divide for children and families in low-income areas by making internet connectivity more affordable.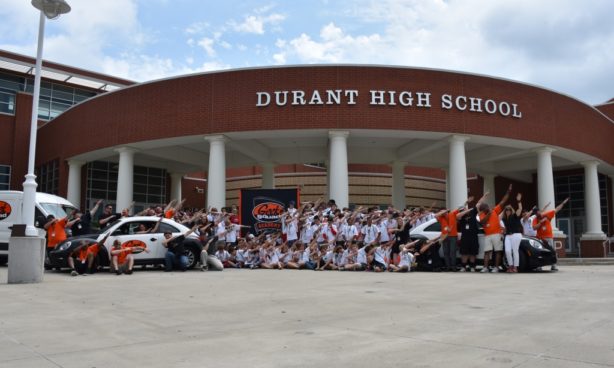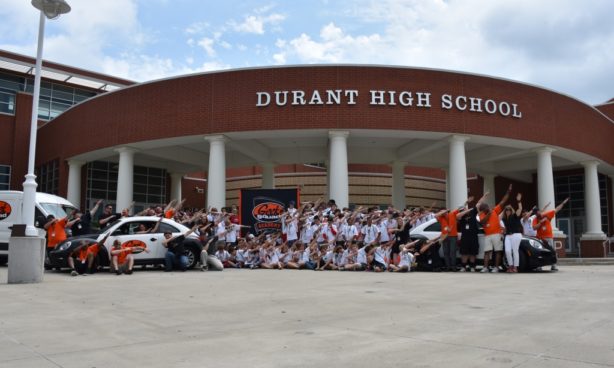 As part of the program, Best Buy is offering computer training and technical support in select ConnectHome project cities. While nearly two-thirds of America's lowest-income households own a computer, less than half have a home internet subscription.
This week's Geek Squad Academy is significant because most of the students are ConnectHome participants. They're being introduced to the opportunities that exist within technology and potentially inspired to pursue possibilities they otherwise might not have known exist.
"The students were enthusiastic and full of energy the first day of the camp," said Andrea Wood, associate director of Best Buy Community Relations. "Most have never had the opportunity to experience the type of hands-on tech we're providing."
The camp includes programs and workshops on topics such as:
Circuits and logic
Digital compass
3D design
Web know-how
Film and scriptwriting
Robotics
Digital music
Geek Squad Academy is entering its 10th year in 2016. So far it has inspired more than 30,000 kids from underserved communities to become the new generation of engineers, entrepreneurs, teachers, designers and dreamers.
The program is made possible by the contribution of time and resources from Best Buy and Geek Squad employees. Approximately 5,000 Geek Squad Agents and Blue Shirts volunteer each year to help provide tech education to youth through Best Buy's various community programs, including Geek Squad Academy.
For a complete schedule of Geek Squad Academy dates, locations, enrollment information and more, please visit https://academy.geeksquad.com/.