A full-time teacher, part-time tech expert and a father of five all walk into a room. His name is Justin.
Justin Feil has devoted the past decade to educating and inspiring future generations. From teaching toddlers to schooling seniors, he's made a difference for hundreds of students, most recently as a special education teacher in Bakersfield, California.
"I absolutely love challenging these students to learn, grow and be their best selves," he said.
Justin has a lot on his plate right now. He's preparing for the school year to start with a hybrid learning model amid the pandemic while also juggling shifts at the local Best Buy and time at home with his family.
It makes for some long days, but he says it's all worth it.
"The time is spent doing what I love," he said.
School of thought
Justin's classroom and the Best Buy showroom don't exactly look alike. But whether he's clocked in as a tech expert or vying for teacher of the year, he's got one school of thought: helping people whenever possible.
As an educator, he said he's inspired by his students' eagerness to improve and willingness to try new things.
"I live for the 'aha!' moments," he said. "Hearing non-verbal students say 'I love you' for the first time to their parents, now that's something really, really special."
Meanwhile, Justin also enjoys educating customers at Best Buy. He plays a major role in the major appliance department, but he's got a knack for knowledge in almost every square foot of the store.
"I always enjoy it because I'm constantly around people I like — both customers and co-workers," he said.
And when he's not spending time with his Best Buy family, Justin goes home and plays "world's best dad" to his own family of five kids and wife.
It takes a lot of energy to manage all the well-worth-it duties he has on the daily.
"It's not always easy, but it's so rewarding," Justin said.
---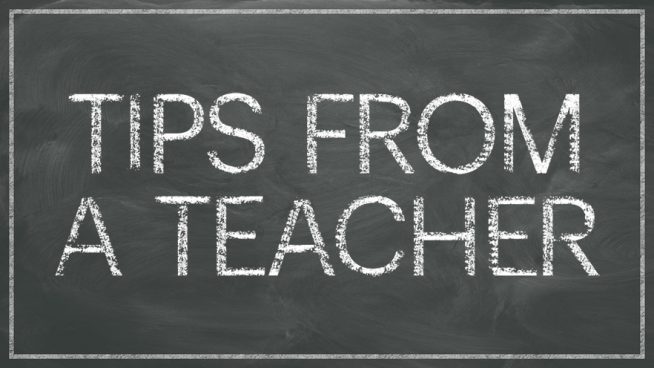 As a parent, teacher and tech expert, Justin Feil has every angle of perspective when it comes to the upcoming school year. His tips for virtual learning rolled off the tongue like 2+2.
More than math: "There's so much more to learn at home than simple addition. Teach them some fun stuff like how to properly set a table, do laundry or cook a new meal."
Step away from the screen: Having students' peepers plastered to screens all day will do more harm than good. "Ensure they're taking breaks and going outside to move and stimulate their brain in different ways throughout the day."
Put a halt to handouts: Do not give them every answer or solution to a problem. "Make sure they are still challenging themselves and learning on their own."
Click here for more back-to-school tips from Best Buy's Parent Hub.