Almost every house along the 1600 block of South 13th Street in Philadelphia is illuminated with holiday lights in a twinkling tradition that would make Santa proud.
For more than a dozen years, people have come from far and wide to stroll the block and soak in the holiday cheer. In fact, Travel + Leisure magazine declared it one of the nation's best  displays of holiday lights.
The neighborhood has coined it "The Miracle on South 13th Street," and this year it's going high tech with some help from Samsung and Best Buy's Geek Squad. Samsung provided the residents with SmartThings smart home technology to control the displays with the push of a button. Geek Squad Agents helped get it all set up in time for last Saturday's annual lighting event.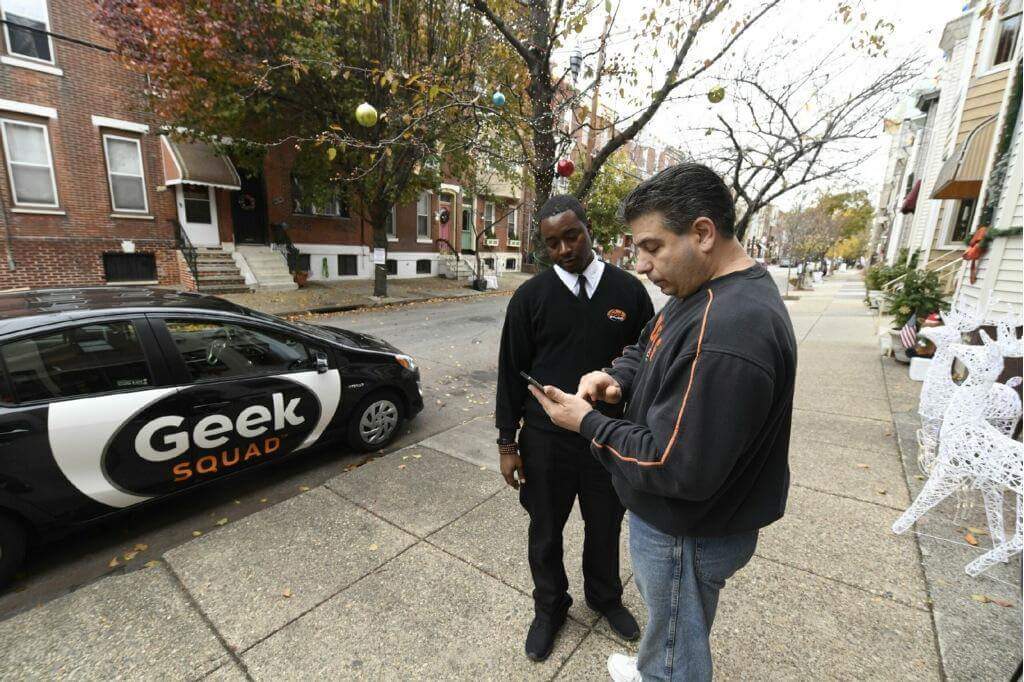 "Until now, some residents have just turned their lights on and left them on, 24×7, until January," said resident Alex Khoa Du, as quoted in a Philly.com article. "Others have used old-fashioned timers only programmable in rough, half-hour increments. With the SmartThings app — as easy as setting an alarm on your phone — they'll save energy and cut their power bills, especially significant where they're still using incandescent holiday bulbs instead of LED."
All 48 homes received a SmartThings starter kit that included:
SmartThings Outlets to automate indoor décor
GE Z-Wave Plug-In Outdoor Smart Switches to manage outdoor lights
Samsung SmartThings Hub to manage home settings from afar
All of it can all be controlled from the free SmartThings app on Android and iOS devices.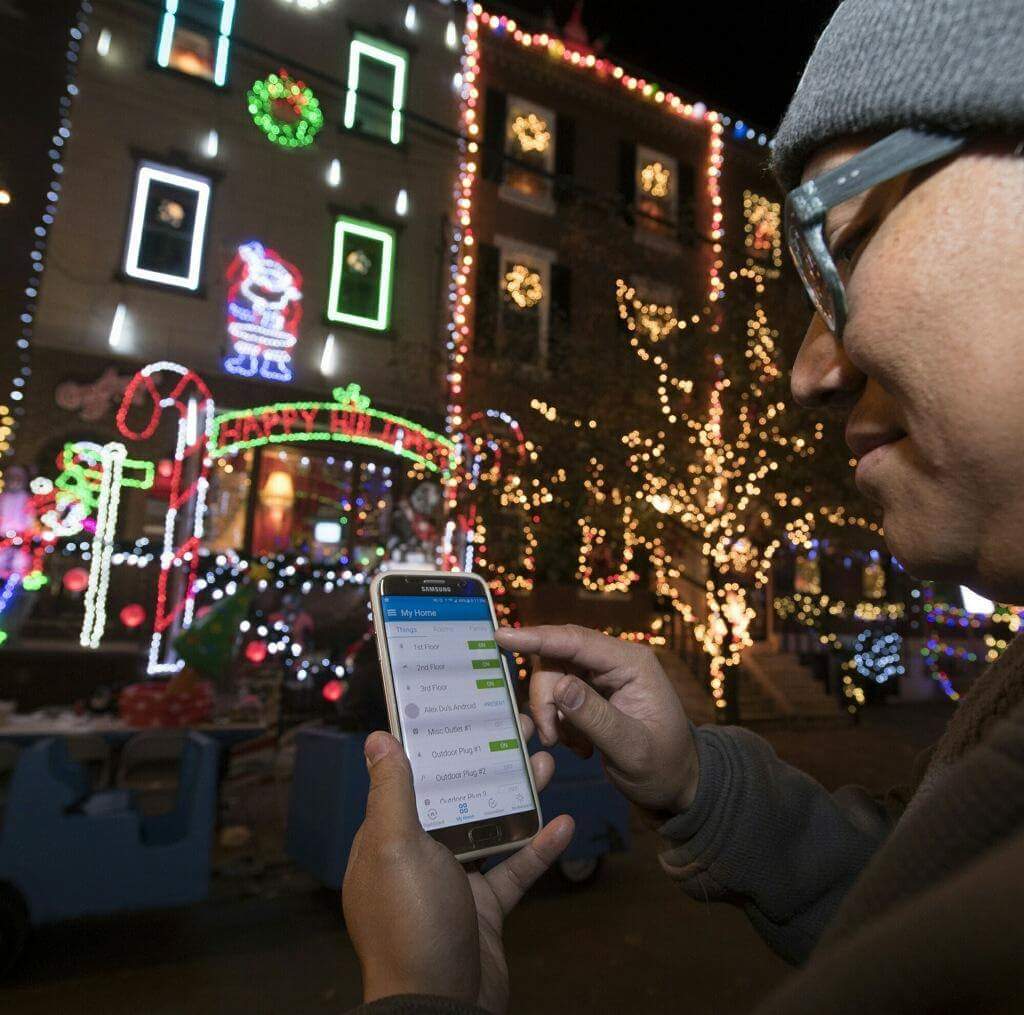 "Everyone was really friendly and excited to get started with it, even the people who were initially a little intimidated by the technology," said Geek Squad Agent Fred Rivera. "The setup of the devices was very easy, and when we showed them step by step and then had them do it themselves, they quickly noticed how simple and convenient it would be to use on a day-to-day basis."
One gentleman, for example, only wanted to use his SmartThings technology to participate in the community lighting event. Then he saw what was possible. He started to talk about using it for home security monitoring, door sensors and cameras to check in on his dogs when he's not home.
"You could pretty much see the light bulb going on in his head, just thinking of all the possibilities," Agent Rivera said.
Geek Squad Agents are available to help you make the most of your smart home, just like they did for the residents on South 13th Street. For more ideas, tips and tricks, visit BestBuy.com or your local Best Buy store.