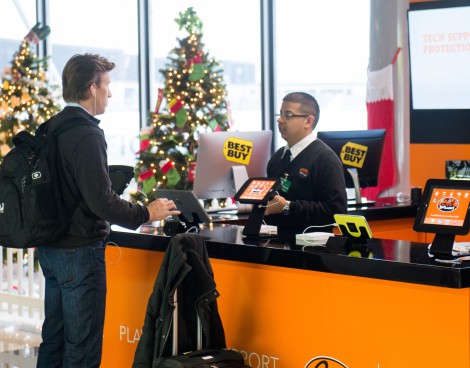 Over the past several years, Chicago O'Hare International Airport has been one of the five busiest airports in the U.S., with more than five million passengers coming through the airport in December.* Like 94 percent of all adult travelers, O'Hare travelers rely on electronic devices to keep themselves busy as they make their trek home for the holidays.** Dead device? No problem. Tablet that won't play that favorite holiday movie for the billionth time? Don't sweat it.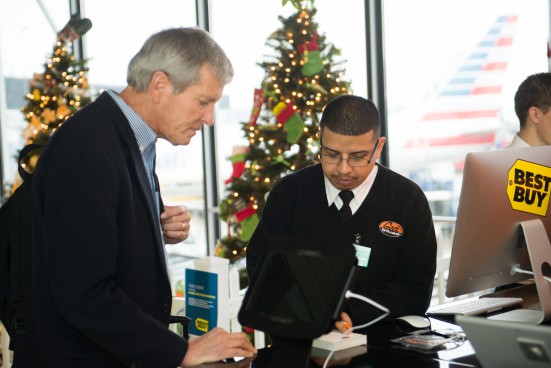 Geek Squad Agents will come to the rescue from 8 a.m. to 5 p.m. CST daily now through Dec. 23 in the airport's Terminal 3, Concourse H with a Precinct similar to those found in every Best Buy store. Easily recognized by their "Special Agent" badges, white shirts and break-away ties, Geek Squad Agents will provide free tech tips and gadget advice; gratis service on handheld devices; charging stations; and tablets and desktop workstations for going online, playing games or shopping for last-minute gifts. And just like everywhere else that Geek Squad serves clients, help is available no matter where people originally bought their gear.
"We depend on our phones, tablets and laptops whether we're 30,000 feet in the air or at the gateway," said Chris Askew, president of Geek Squad Services at Best Buy. "So there is nothing more frustrating than technology troubles while you are traveling. That's why we decided to give the gift of Geek Squad to travelers this holiday, and offer free service and advice, along with a well-deserved break."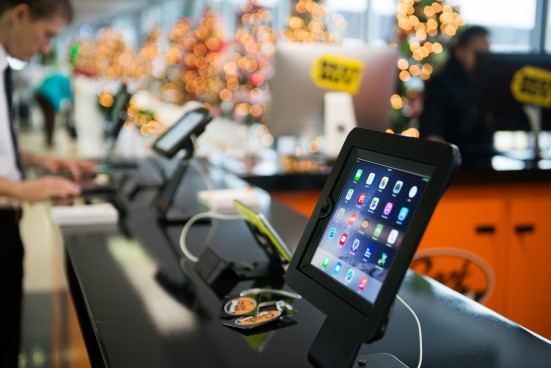 For some added fun, travelers are encouraged to "get their Geek on" and snap a selfie in the Geek Squad photo booth. Agents also will wander the terminal with backpack charging stations to power up mobile devices and offer advice, in addition to mining social media to help travelers who are unable to make it to the Precinct using #MissionORD on Twitter.
With more than 20,000 highly trained Agents, Best Buy's Geek Squad is the largest consumer electronics and appliance installation and repair organization in the country.
The daily mission of Geek Squad? To help people get the most from anything they plug into their walls or their cars.
Are you a member of the media looking for some more visuals of the terminal pop-up? Below, you'll find some b-roll to download.