With a new school year starting, Best Buy recently bid farewell to its largest, most diverse class of summer interns.
About 100 interns worked with teams across the organization, representing more than 35 colleges and over a dozen Best Buy stores.
Our program gives students insights into our business and culture. During the summer, interns had the opportunity to network with Best Buy executives and fellow interns, as well as volunteer within the community.
We sat down with three past interns to reflect on their experience with the program.
'Using your network is key'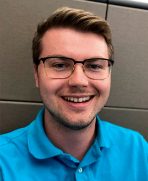 Justin Whitaker, a junior at the University of Minnesota Duluth, landed an interview by networking while working in the Best Buy store in Minnetonka, Minnesota. When he'd help people from the corporate office, he'd mention his interest in an internship.
Those conversations usually ended with a business card in hand and an open invitation to follow up via email.
"I bet I emailed 10 people," he said. "I was really excited when I was offered the role to intern on the retail operations team this summer."
As a labor planning intern, Justin worked on projects that helped us plan how much time it takes to do certain tasks in our stores.
"Coming from the field [stores], it was important that the work I did directly impacted the stores," he said.
Justin enjoyed his internship and hopes to be back next summer. He will continue to work for Best Buy at the store near his school in Duluth.
'My coworkers were like family'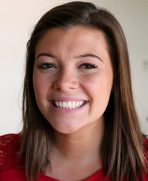 Allison Gustad had never had an office job before. So accepting a position at a large corporation was just as exciting as it was intimidating.
"I could tell from my first phone interview with the team that they were nice people," said Allison, who will be a senior at Minnesota State University Mankato. "They truly cared about what I wanted to get out of this internship."
She spent the summer working on the enterprise risk and compliance team, making sure vendor contract language was up to date and privacy requirements were followed. She was surprised by how much of an impact she was able to make.
"When people have ideas here, they don't get shut down," she said. "People are so responsive to new thoughts and different ways of thinking about things. Even as an intern, my ideas were heard."
Allison plans to graduate this spring with a major in political science and is forever changed by her experience.
"Exposing me to this corporate environment has improved me as a person, co-worker and individual," she said. "I absolutely loved my time and hope to be back."
'The culture is what keeps me here'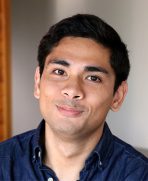 In his two years with Best Buy, Brian Garrido has worn many hats. His first was as an intern on the supply chain team, where he landed his first full-time job. He recently changed roles and is now working in Best Buy's marketing department.
"Early on in your career you want the opportunity to try new and different things, and it's amazing that this company can facilitate that," said the Iowa State graduate. "I didn't come from a marketing background but was given the opportunity to move into a role on the marketing team, which I know isn't always easy to do at large companies."
When he's not at his desk or in meetings, you can find the paid search specialist sharing advice to past and present summer interns.
"If you're ever in a place where you're trying to evaluate where you want to go in the future, have a compass not a map," he said. "It's better to set yourself in the general direction of where you want to go than to have a direct route."
Check out our University Recruiting careers page to learn more about our internship programs and how to apply.