We're celebrating Women's History Month at Best Buy, and our company is focused on creating gender parity at all levels. From local stores to our corporate campus and beyond, we talked with inspiring women to learn about their philosophies on building a career, thriving in it, learning to lead and facing fears.
On career: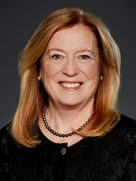 Kathy Higgins Victor, Best Buy Board member
"Embrace disappointments. Don't let them knock you down or get in your way. Lean in and push past them. What doesn't kill you, makes you better."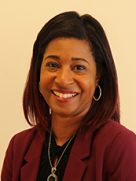 Amelia Hardy, Senior Director, Best Buy Health Employee Relationship Management
"Success is a mindset. Even when things don't go as planned, you don't have to see it as a moment of failure. Don't let perceived moments of failure define you. Instead think of what you learned and how to move forward. You define your success."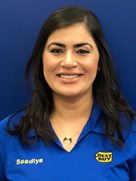 Saadiya Anwar, General Manager
"Always believe in yourself and what you stand for. In life, there will always be people who are going to make you doubt yourself and the work you are doing, and there will be those who want to help you and see you grow. Make sure you know the difference. Stay true to yourself while having humility and knowing there is always more to learn."
On thriving: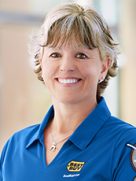 Amber Cales, Territory Vice President
"The only person you should accept, 'No' from is yourself. Don't allow anyone to fill you with doubt. You may not always be told you are ready for the next role, but stick with it. Continue to work on yourself. There is a vast network of women. Reach out. Build a relationship. Ask for advice if you feel stuck. Keep your head up high and know that we've all been passed up for roles. I was told 'No' three times for the district manager spot, which made me want to work harder, learn from other leaders and refine my skillset."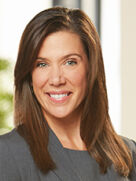 Corie Barry, CFO and Strategic Transformation Officer
"Women can thrive by helping one another. We thrive when we feel supported, engaged, heard, driven, and pushed. The more we support and advocate for one another, the better the chance we feel all those things. This isn't a competition to see who can be the best woman. It's a chance for there to be more of us and for all of us to be the best possible leaders we can be."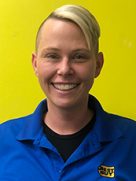 Sarah Batzloff, General Manager
"I believe that thriving is all about surrounding yourself with other strong female leaders and working with them to show other women interested in the next step that it is possible. Don't worry if you are the only female in the room, you worked for your right and ability to be there — show them why."
On leadership: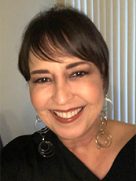 Carmen Caraballo, General Manager
"A great leader knows to never give up, to stay focused on their vision no matter the circumstances. To make the tough decisions, to do what is right even if no one is doing it and to steer away from the wrong even if everyone is doing it."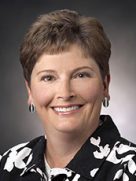 Nancy Brooks, Vice President Procurement
"I am a bit different than most as I am a graduate of the U.S. Naval Academy and through my undergraduate education was formally trained on the U.S. Navy's definition of leadership. Their philosophy is one that is most like servant leadership, built on the basis of service: service to yourself in knowing who you are, your core values, ethical center; service to others in leading them to be highly effective individuals and members of a broader team with a purpose and mission to fulfill; service to your country that leads you to express humility as service is always to provide to something bigger or greater than yourself no matter how much personal sacrifice may be required."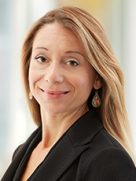 Shauna Broderick, Senior Director, Distribution Operations
"Lead with humility and authenticity. Leadership is about the people you support, building meaningful relationships that foster respect, trust and transparency. Always respect the responsibility of your role and continuously learn from the experiences afforded to you and the teams you interact with."
On facing fears: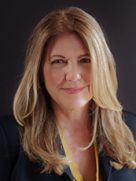 Victoria Dias, Senior Market Director
"We all know that fear is an important emotion that protects us from danger. In the work place, the real danger is not challenging yourself, which includes learning to fail. Recognizing when fear governs my decision making, I slow down and look for the facts to identify a clear path and weigh the risk and reward. Looking back on my career, learning to face my fear of failure is one of my biggest accomplishments. I know now that I have to recognize the setback, own it and move on! Fear is a moment in time, a place to visit, but not a place to live."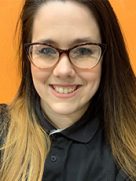 Nicole Tibayan, Geek Squad Manager
"I always do my best to face things head on as they come. Worrying never changes the outcome. However, it does waste valuable time when progress could be made."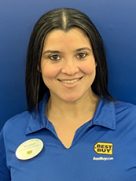 Monaliza Almeida, Assistant Store Manager
"You already have a voice. You already have a seat at the table. Use that voice with purpose and empower yourself to welcome challenge as an opportunity to learn and grow."
Click here to learn more about Best Buy's commitment to gender equality.