While service to their country is the common ground veterans share, their diverse backgrounds and personal journeys all stand uniquely apart — and that's especially true when they reintegrate into the civilian workforce.
At Best Buy, we embrace the skills and perspectives veterans bring. Their impact can be found at every level of our company, and we're committed to providing resources to support them and help them grow in their careers.
For Veterans Day, we're highlighting the journeys of several former servicemen and women and celebrating the experiences and leadership they bring to Best Buy.
Tony Joseph Jr., Director, Human Resources (Richfield, MN)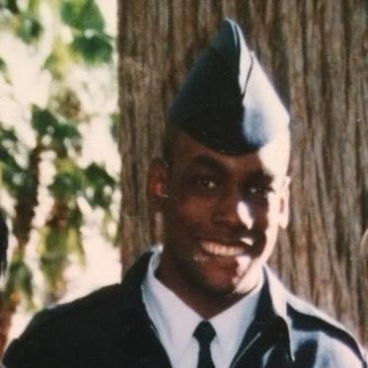 Two years after the 9/11 attacks on the World Trade Center, Tony, a freshly enlisted recruit, was on his way to basic training with the Air Force, uncertain of what the future held for him.
What was certain was his family's long lineage of military service as he became the latest to bear the well-worn Joseph nametape. Tony joined a team of imagery intelligence analysts, where he learned to support ground troops with actionable intelligence to ensure safe routes on convoys and patrols.
Today, Tony is a human resources director at our corporate campus. He's thankful for his military experience, which he says taught him valuable lessons about leadership.
Tony says he enjoyed a relatively smooth transition to civilian life, but he missed the comradery from his four years in the Air Force — a void he's been able to fill, in part, through Best Buy's Military Employee Resource Group (ERG).
"I have met great people in these groups, and they give me a larger community to lean on and connect with."
Tim Simpson, District Manager (Seattle)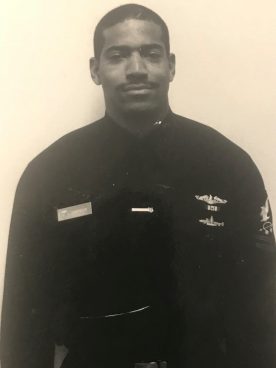 Like many young adults, Tim didn't have a firm grasp on his future. There were many roads for him to travel, but none compelled him as much as the drive for selfless service.
"At the time, I was in transition of deciding how to be a contributing part of society and how my life would unfold," he said.
Having heard positive stories from family members who had served in the military before him, Tim enlisted in the Navy. His duty as a sonar tech first class on a submarine was not like anything he had experienced before, and it helped to strengthen his strong work ethic and positive attitude.
After eight years in the Navy, Tim decided to hang up the uniform and bring his talents to the civilian world. He's now a district manager at Best Buy, where he's responsible for the operations at 11 stores in Seattle and Anchorage, Alaska.
Tim dedicates time to being a mentor for other veterans, with an emphasis on the Black veteran experience. He understands his unique perspective as a Black man who has served his country and can guide fellow veterans through the challenges they face in their lives and careers.
Nicole Kukla, Associate Manager, Design and Technology (Richfield, MN)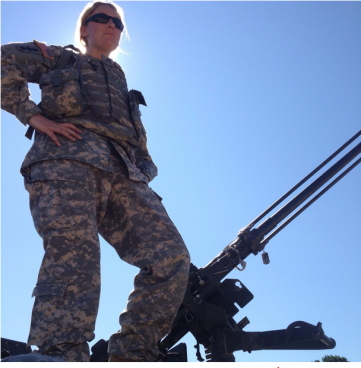 While most of her fellow seniors in high school were making their college plans, Nicole had already enlisted in the Army National Guard. She joined the Army as a food service specialist and deployed to Iraq not long after training.
Nicole was promoted to sergeant at the age of 20, finding her groove in her new role as an automated logistics specialist. Her missions overseas helped shape her into the multifaceted leader she is today.
She's an associate manager in design and technology at our corporate campus, where she also serves as the chair of our Military ERG.
"When getting out of the military, you need to rediscover who you are," she said. "Best Buy helps you discover who you are, be the best version of yourself and work for a company that helps you achieve great things."
Thomas Rangel, General Manager (Laredo, TX)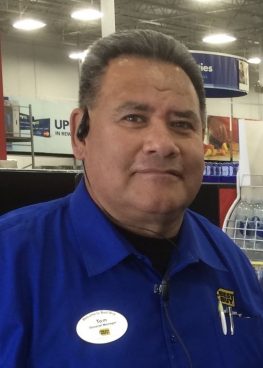 Drugs ran rampant in the streets of San Antonio in the 1970s, and Thomas — a Wisconsin native who later moved to Texas in high school — could have easily fallen prey to such vices. Yet, his dedication to rise above his circumstances and do great things was unwavering.
Inspired by his grandfather, Victor, who served in World War II as an airplane tail gunner, Thomas took up the mantle of his family legacy and joined the Army. Despite never traveling internationally before joining the military, Thomas was deployed all around the globe, including Honduras and Kuwait, often getting the call to board a C-130 transport plane at odd times of the night.
Thomas' incredible work ethic earned himself the rank of sergeant within his first year of service, a feat he's still proud of today. But the transition back to civilian life after 13 years in the Army was more difficult than he anticipated.
"Nobody understood what you did," he said. "It was tough."
Thomas eventually found a home at Best Buy, where he's now the general manager at our store in Laredo, Texas. It's a role he earned with help from his strong integrity and discipline, two traits he attributes to his time in the Army.
"Best Buy always shows support towards veterans, and it's well appreciated," he said.
Best Buy is grateful to all military veterans and is committed to serving those who serve our country. Click here for more information about post-military careers at Best Buy.