In a world full of breaking news around activity trackers and fitness devices, you're probably wondering which one will get you moving, staying active and sleeping better?
Just today, Jawbone introduced two new activity trackers into their family, the Jawbone UP3 and UP MOVE. And last week, Fitbit announced three new products: Fitbit Charge, (available now in Black at Best Buy stores and at BestBuy.com) Charge HR and Surge. These devices help users have a better understanding of their activities and improve their daily activity habits.
Best Buy is here to give you the skinny on the latest wearable health and fitness devices. First, the need-to-know on Jawbone: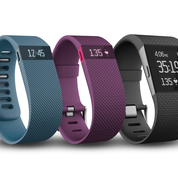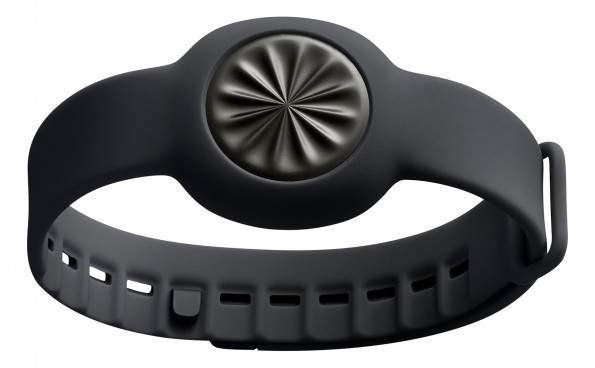 The Jawbone UP MOVE helps users track various activities from walking and yoga to dancing. It's the simplest way to track steps, exercise and sleep, and it can be worn as a wristband or on a clip. The device lights up to show users progress toward their goals. UP MOVE is available for pre-orders now on BestBuy.com in Onyx, Rose and a Best Buy exclusive Grape color for $49.99, and the devices will be available at Best Buy stores in December.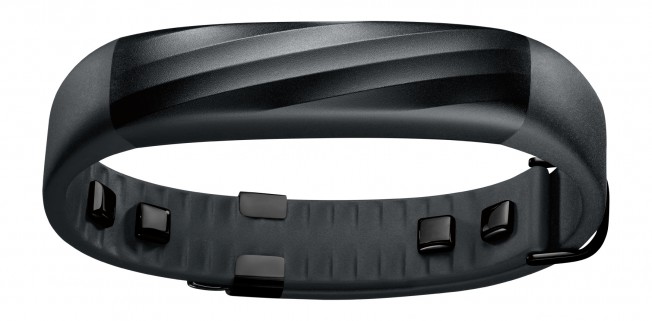 The Jawbone UP3 monitors users' daily activities and sleep habits. The device will automatically identify a user's activity, anything from running or cross-training to tennis. It provides in-depth information about sleep patterns, including a user's various sleep stages, and tips for improving sleep. It even has a monitor that can track the user's heart rate throughout the day. The new wristband is one-size-fits-most and has a slim, lightweight design. UP3 will be available in Black Twist at Best Buy stores and on BestBuy.com in December for $179.99.
In case you missed the announcement last week, here's the lowdown on the new Fitbit wristband devices: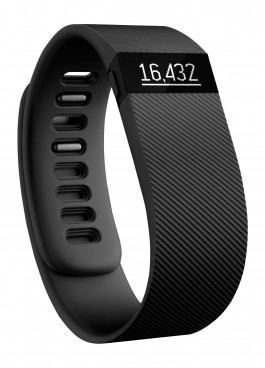 The Fitbit Charge is an activity and sleep tracker that gives real-time stats for people who want to step up their everyday activity to improve their overall health. It monitors everything from steps taken to distances traveled to stairs climbed. It also has caller ID and lets users see call notifications. The Fitbit Charge is available now at Best Buy stores and on BestBuy.com in Black and for pre-order on BestBuy.com in Slate for $129.99.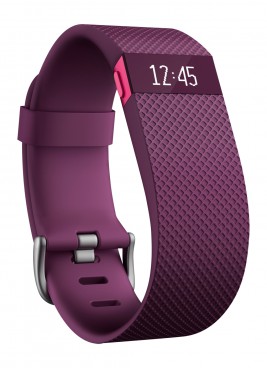 The Fitbit Charge HR has all the features of the Charge, but goes a step further: It includes a monitor that delivers continuous, automatic wrist-based heart rate (eliminating the need for a chest strap), Caller ID and all-day activity tracking for more active users who are dedicated to staying fit and want a full picture of their health – in and out of the gym. Charge HR comes in Black and Plum for $149.99, but you'll have to wait until early 2015 to get your hands on one.
The Fitbit Surge is Fitbit's most advanced tracker to date. Surge offers the best of GPS, heart rate, fitness tracking and smartwatch functionality in one device for users committed to training, a healthy lifestyle and consistently looking to maximize progress. The built-in GPS delivers stats like pace or workout summaries for smarter training.  It records activities like running, cross-training and strength workouts, while smartwatch features – including Caller ID, text alerts and more – let users train smarter and stay focused. Surge also has a large, backlit LCD touch screen display, making it easy to navigate through stats or workout apps. Surge comes in Black for $249.99 and will be available in 2015.
To learn more about or compare different activity trackers, visit our Activity Tracker Selector on BestBuy.com.
(Runners Image Courtesy of FitBit)